The Irvine
The Irvine is an artifact from a re-imagined history of electronic music.

The symphony orchestra was once an innovative institution that absorbed every new expressive instrument. But its menagerie of instruments became fixed after WWI, just missing the first high-quality electrophones.

If electronic instruments found equal footing with violins and timpanis, how would they have evolved differently?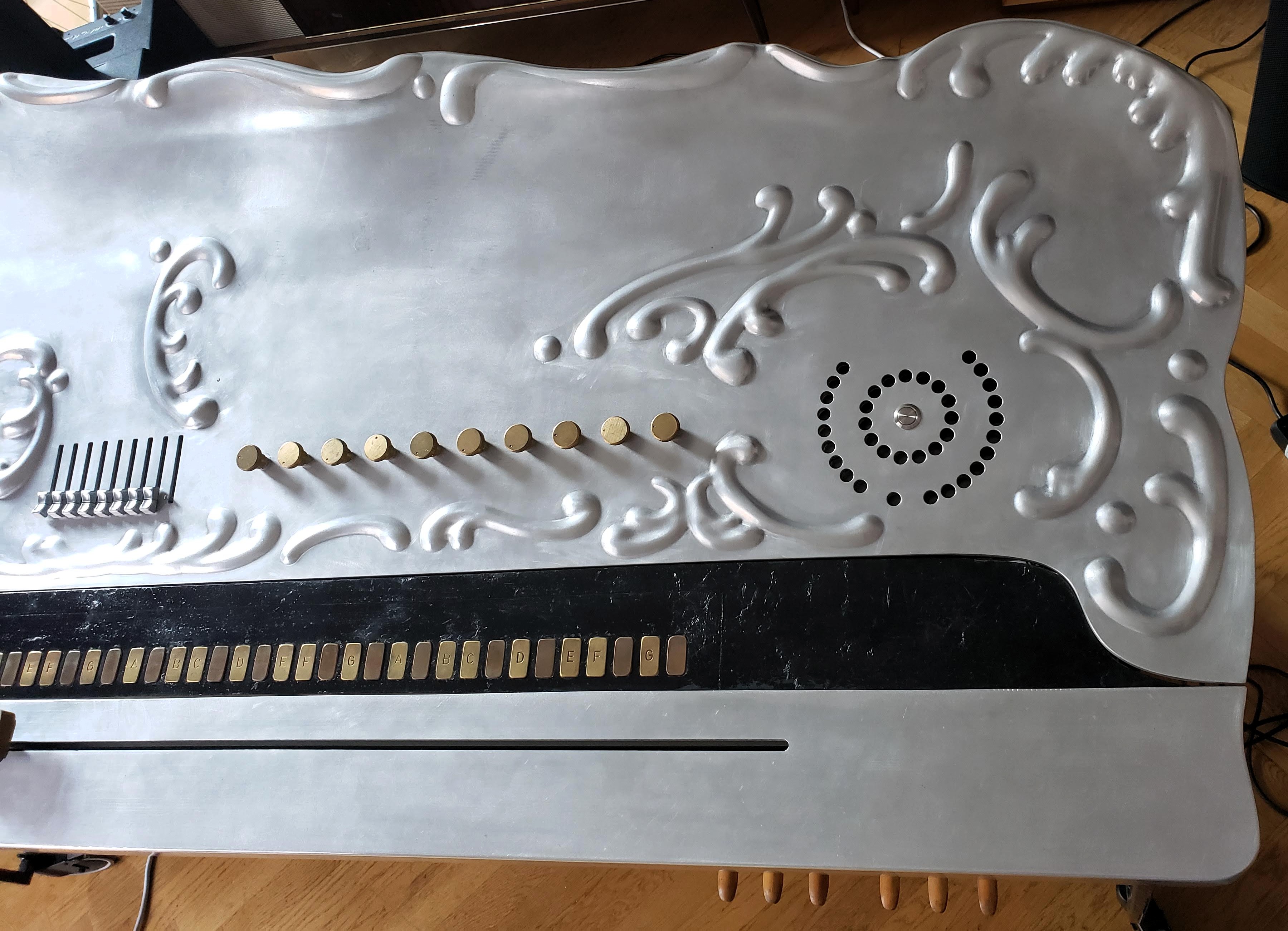 Version 7 Top Plate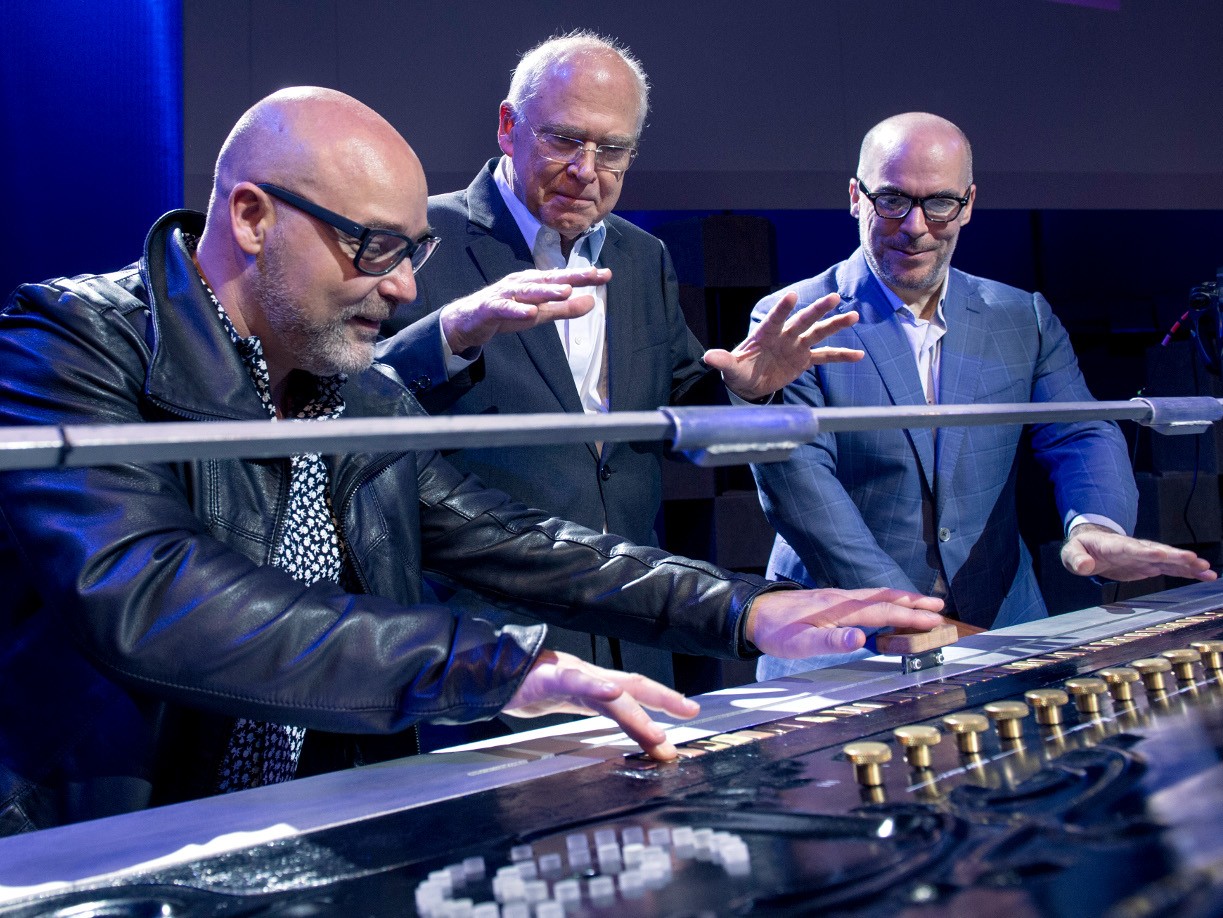 Early Clay Maquette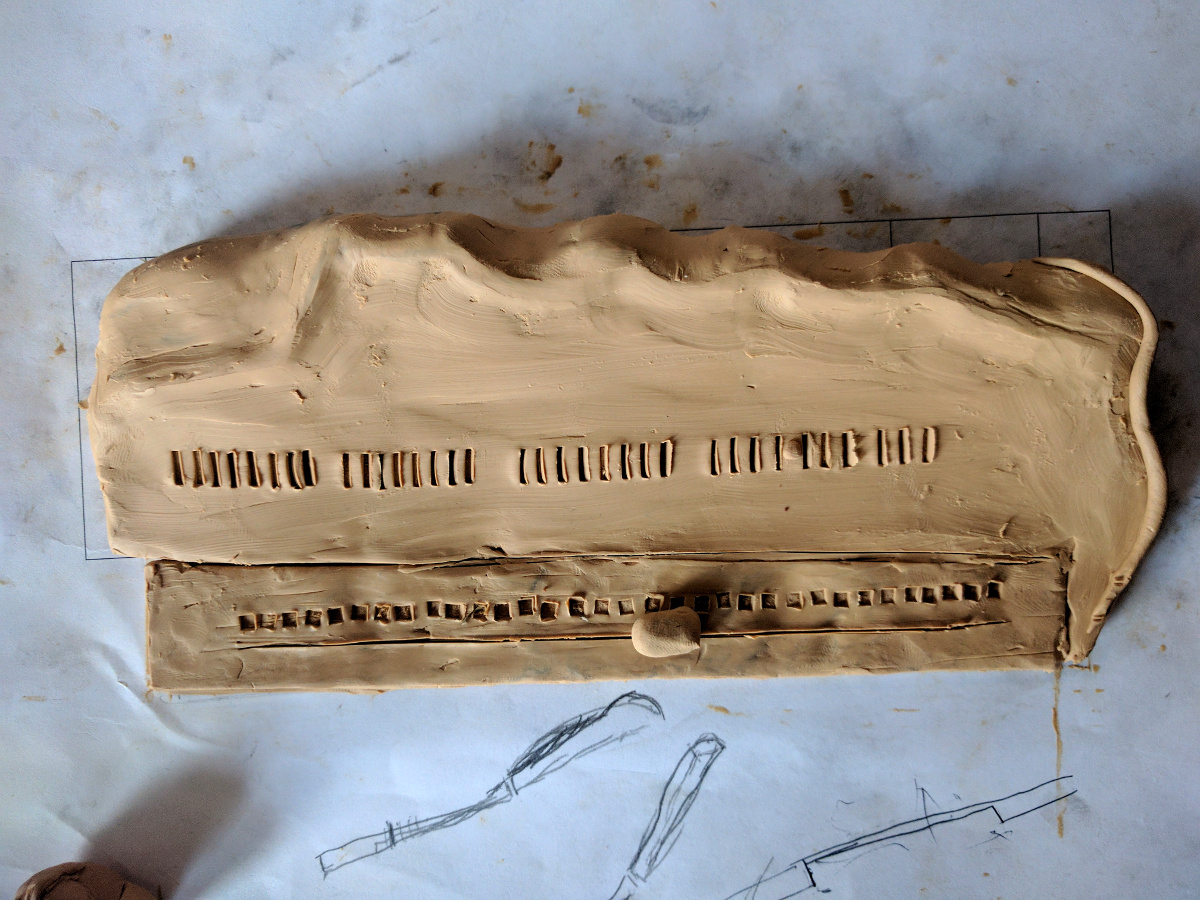 Making the Keyboard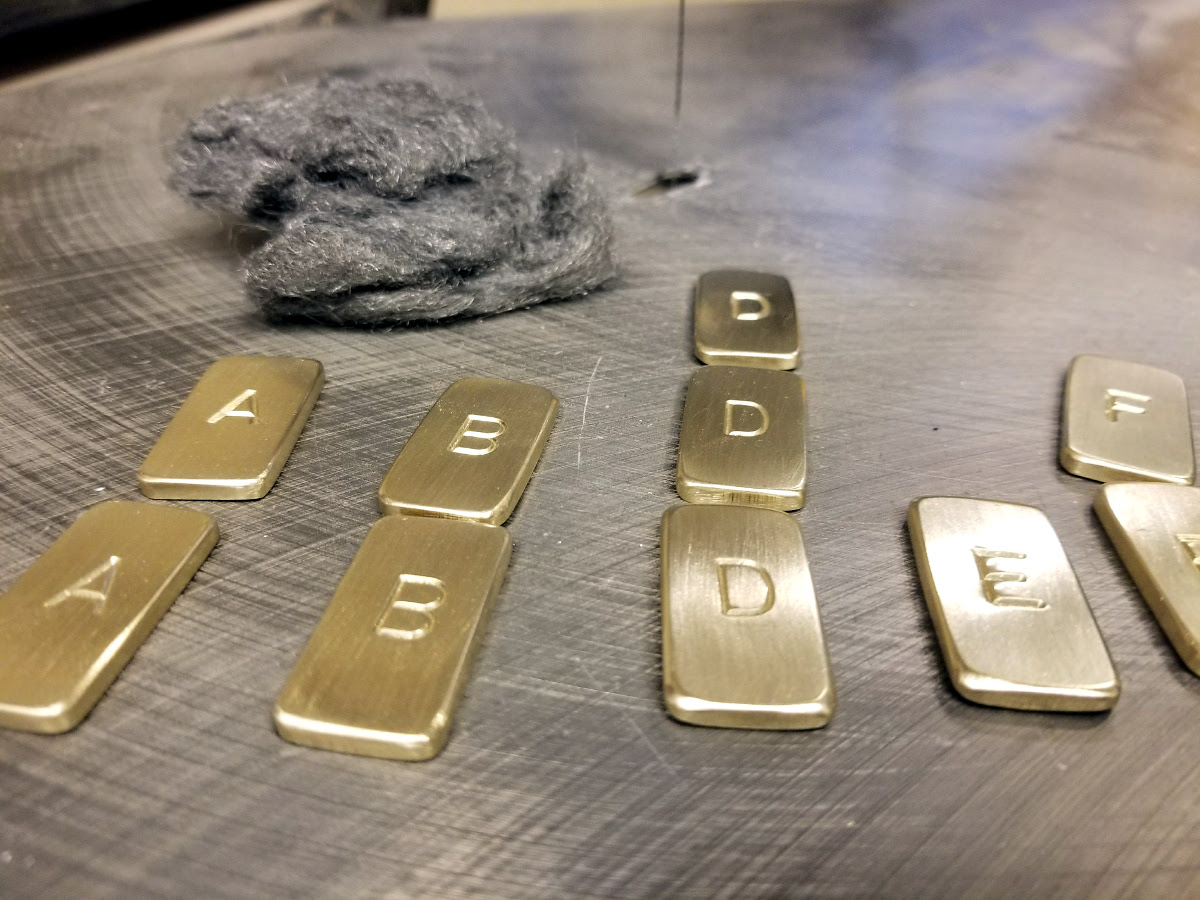 Prototype with Drawbars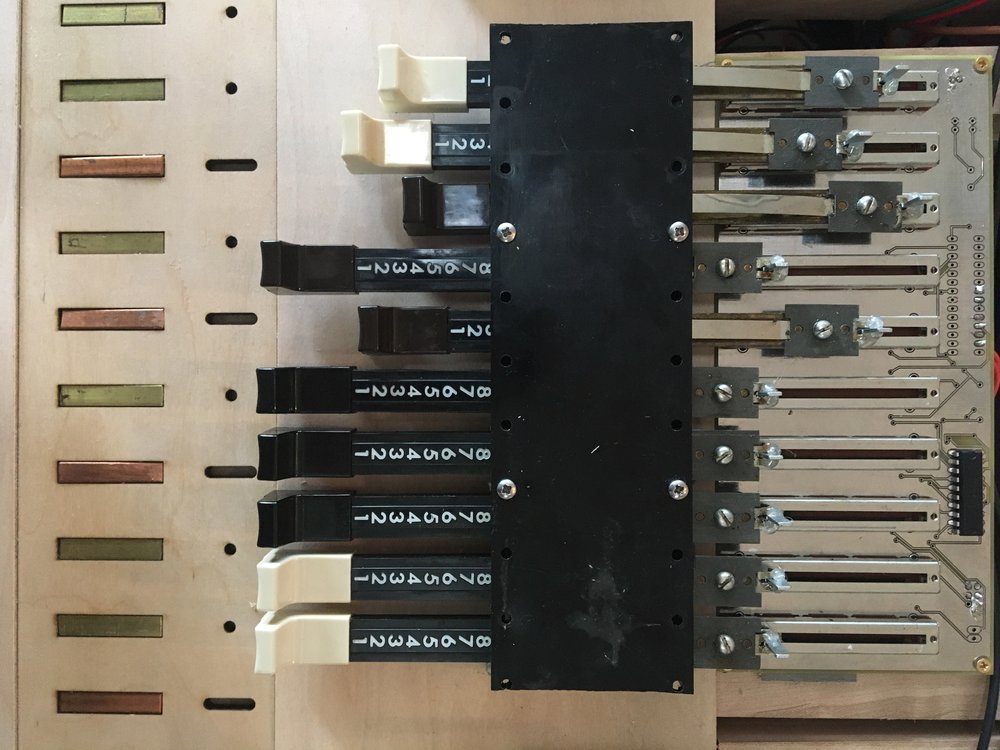 Rather than cheap, plastic consumer electronics that we are expected to upgrade every year, they might be finely crafted instruments that reward long relationships and intimate familiarity. Rather than controling processes that crank out automatic music, performers would need to craft every nuance with their hands, ears, technique, and musicality. Advanced players may develop unique and recognizable voices.
The Irvine is intended to play as expressively as singing, with continuous and discrete expression in pitch, dynamics, and timbre.
This new type of electronic musical instrument was commissioned by AVL to commemorate the 75th birthday of their CEO — prolific inventor and engineer Herr Doktor Professor Helmut List. It creates music using crystals of (GaPO4), one of his favorite AVL inventions. These crystals do not occur naturally on our planet. The secret process for growing them was invented at AVL after 20 years of research. This exotic piezocrystal can operate in incredibly high temperatures and pressures and has dozens of industrial applications. And now one musical application.
an early breakthrough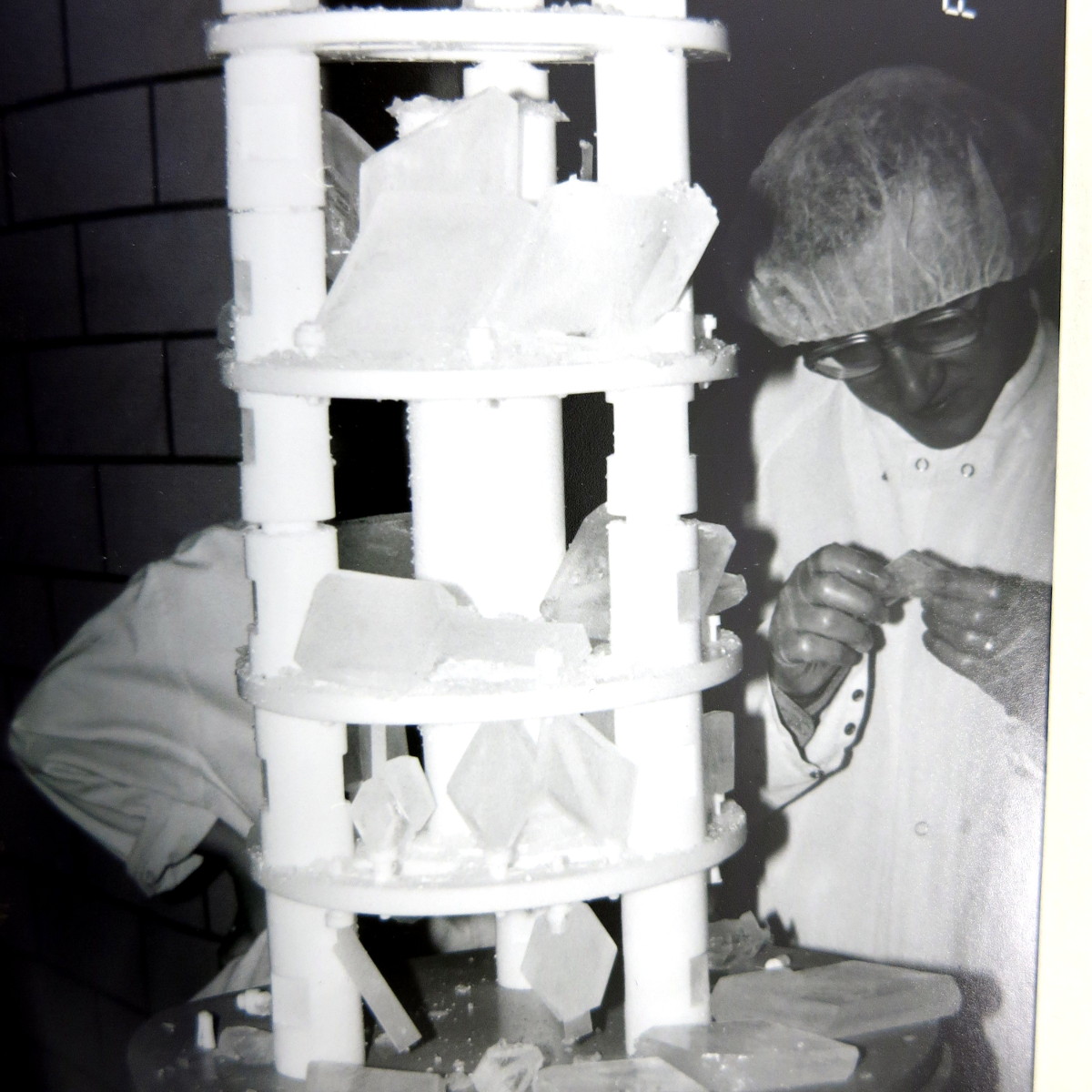 growing crystals from seeds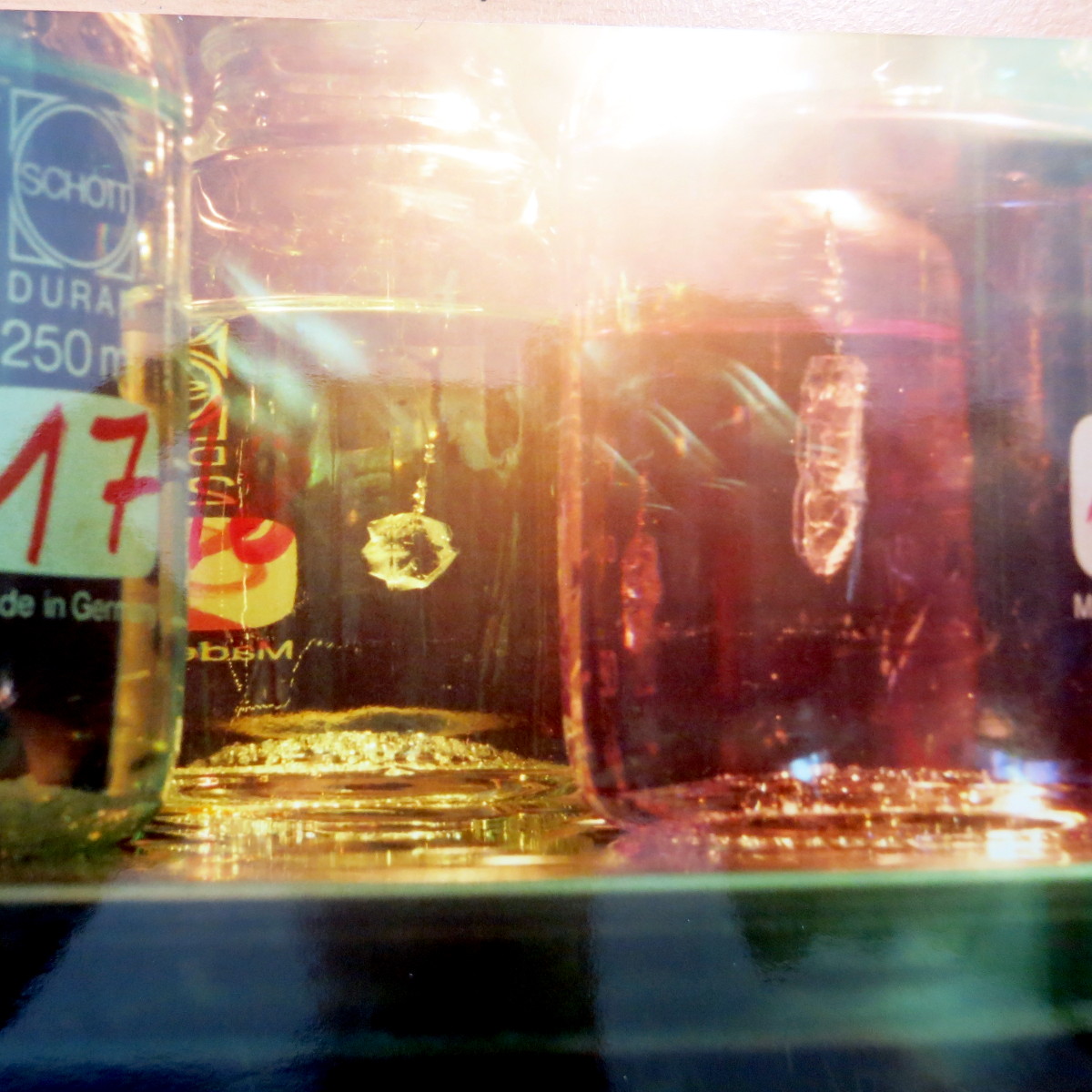 a beautiful specimen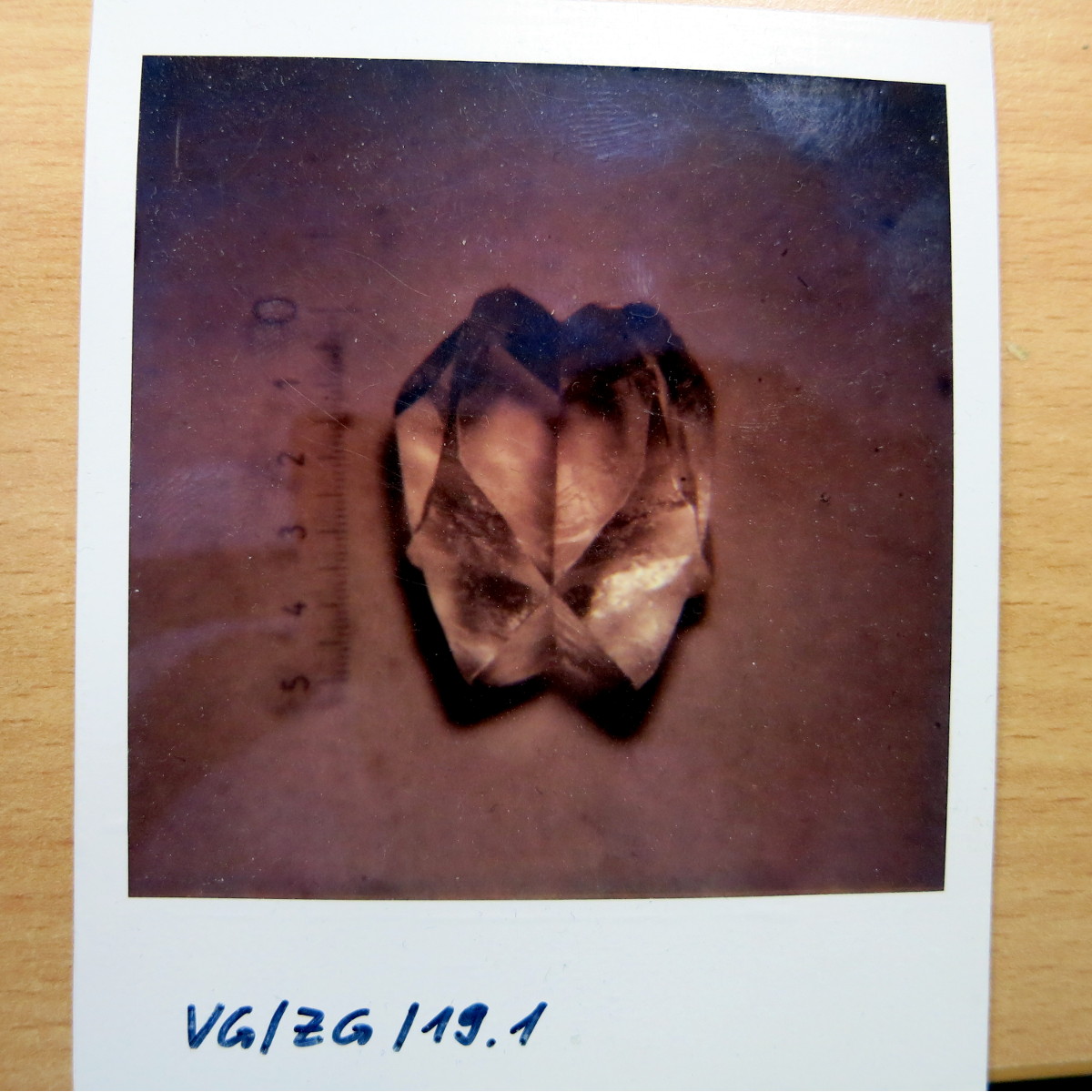 small crystal tuning fork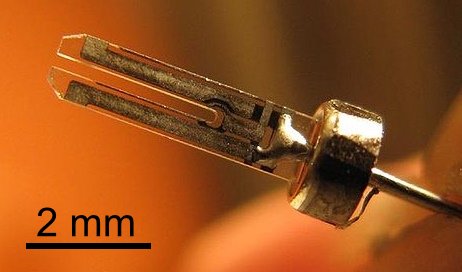 quartz resonator from Piezocryst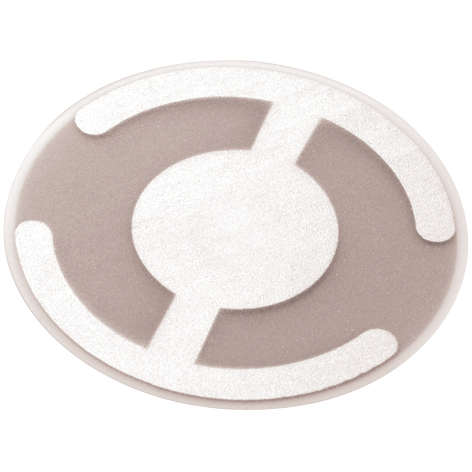 Simple Colpitts circuit
Prototype One
Our first prototypes explored making audible sounds with GaPO4 crystals that resonate at 6,000,000 cycles per second — far above the human hearing range.

We experimented with subjecting them to different types of circuits and changes in air pressure and temperature.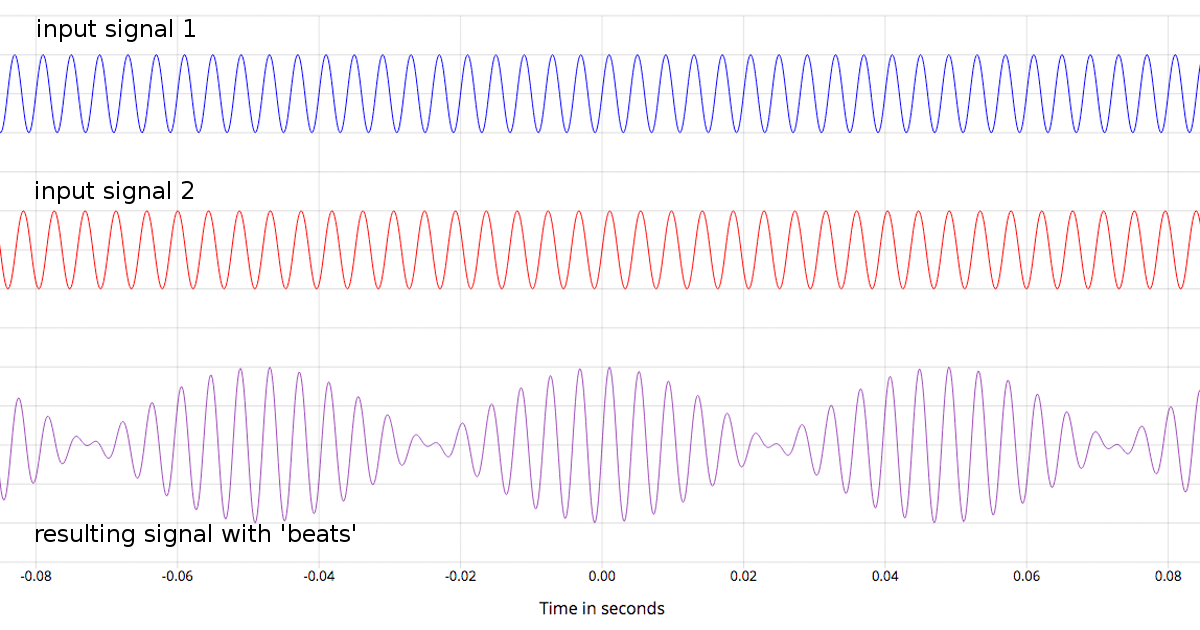 To get audible sounds, we created two oscillators that sing at ever-so-slightly different frequencies. Combined, they make a more complex signal with a frequency equal to the difference of the two source frequencies.

In physics this is called superposition. In radio it's called superheterodyne.


Prototype Two
Then we considered how our miraculous human hands can create music on this instrument.

What is the best spacing between the keys? How does it feel to play the slider and touch keys at once? We can only learn by building and testing prototypes. The video tells the story.


testing hand-yokes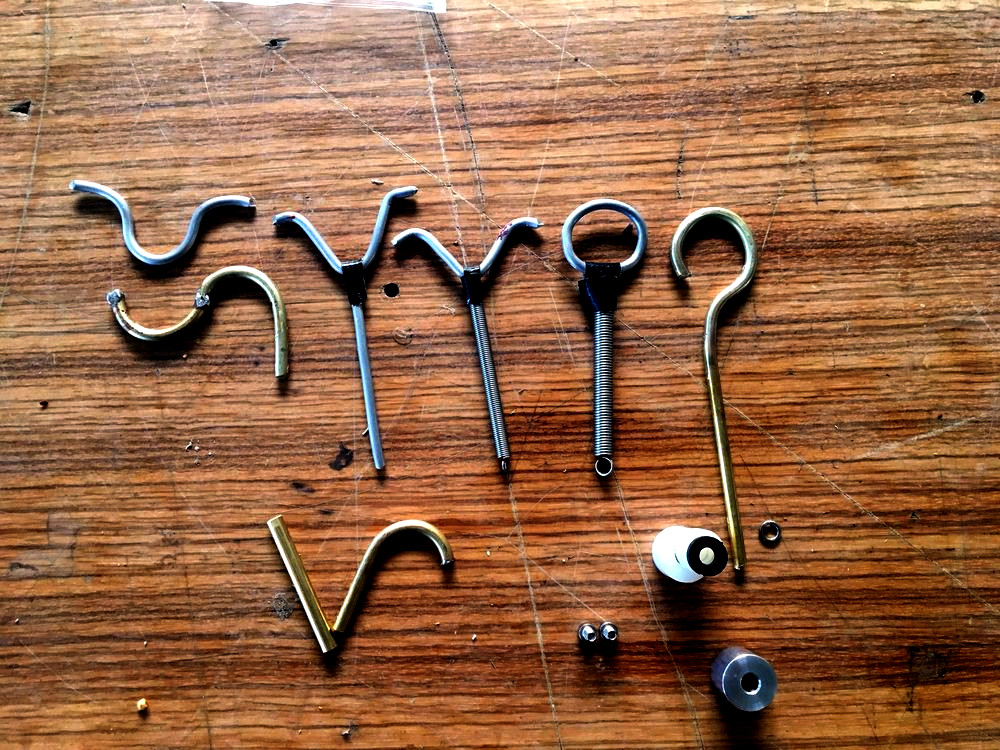 testing scale with human hands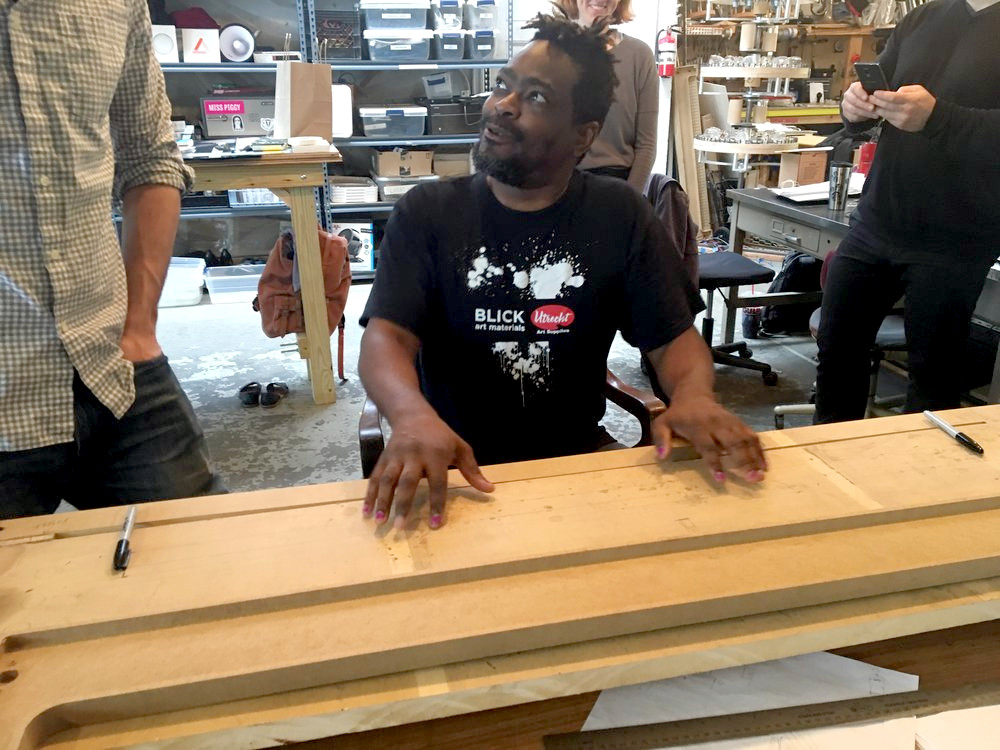 tested on humans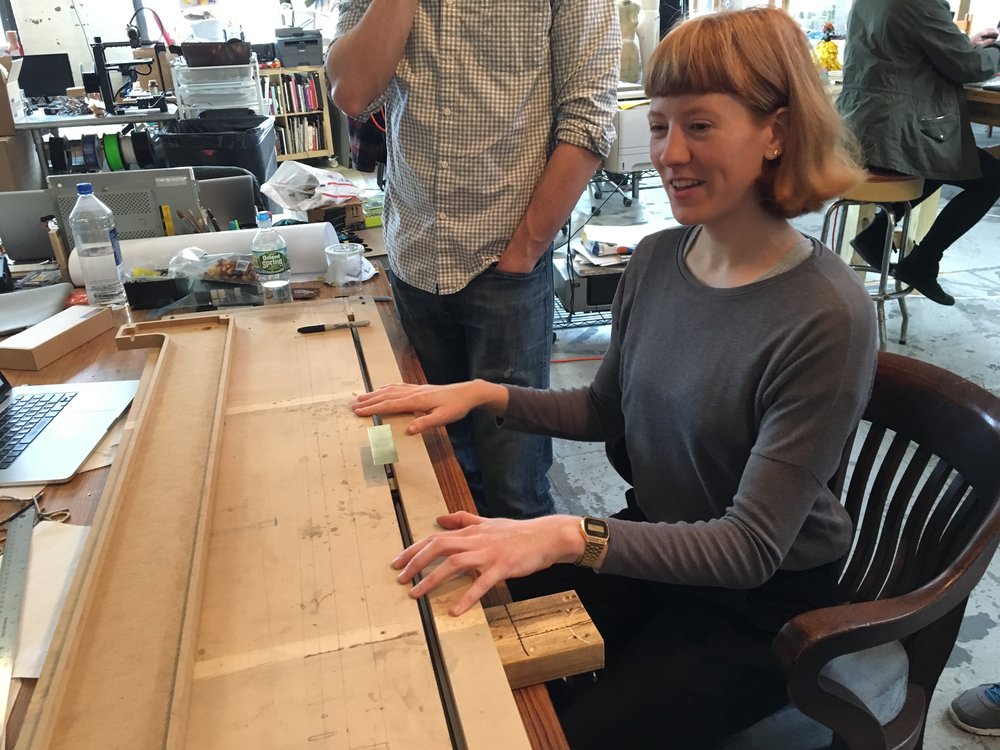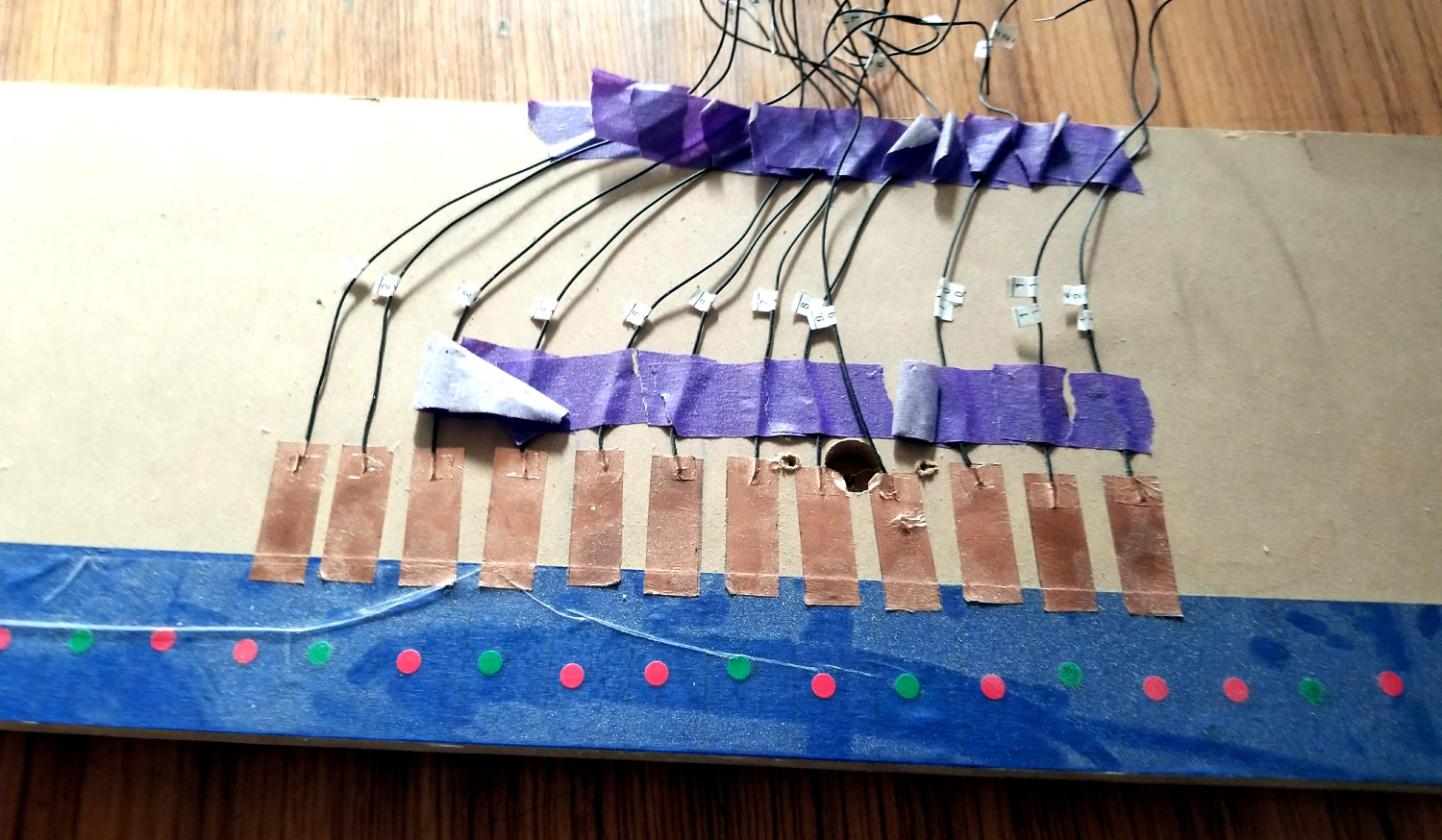 The first keyboard prototype was made of copper foil, scrap wood, wires, and tape.

It's interesting to compare this first keyboard prototype with the advanced and finely-crafted keyboard just six prototypes later.
Prototype Three
Prototype 3 could play music! So we could start to feel what it's like to play it. It had a pitch transport, pitch keys, and three voice keys that set the breathing, or volumes, of the three voices. It also had a small, outboard box with sliders to control the timbres of the three voices.
João's custom circuit boards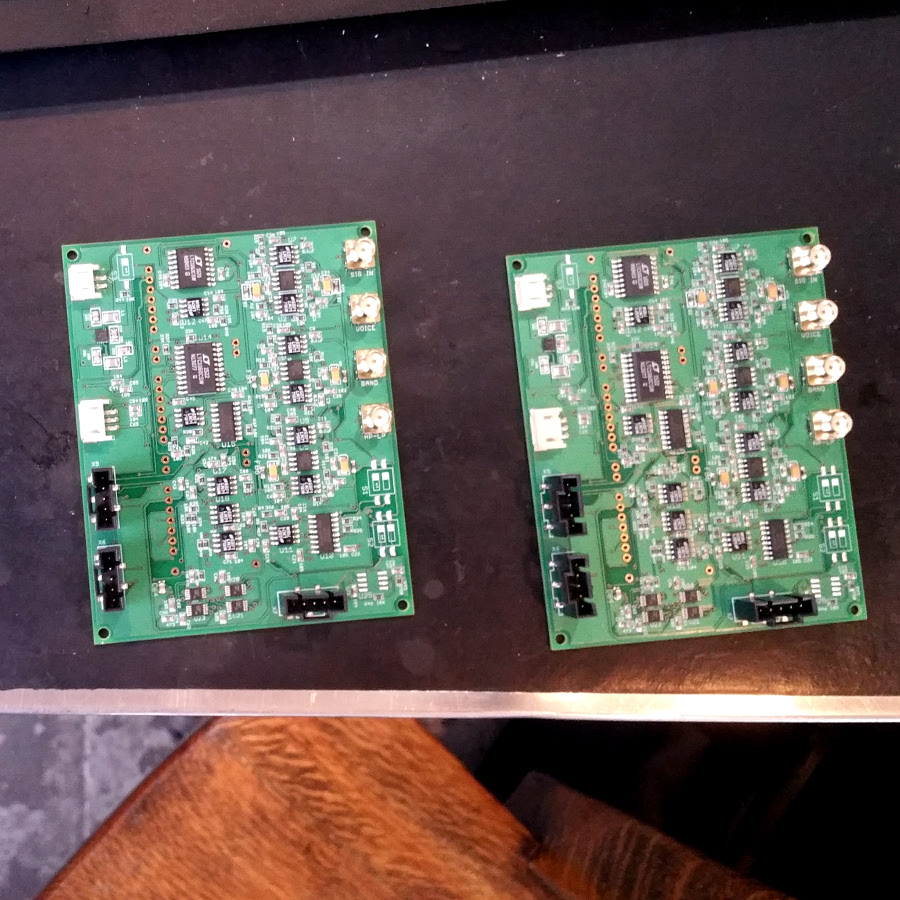 the voice key mechanism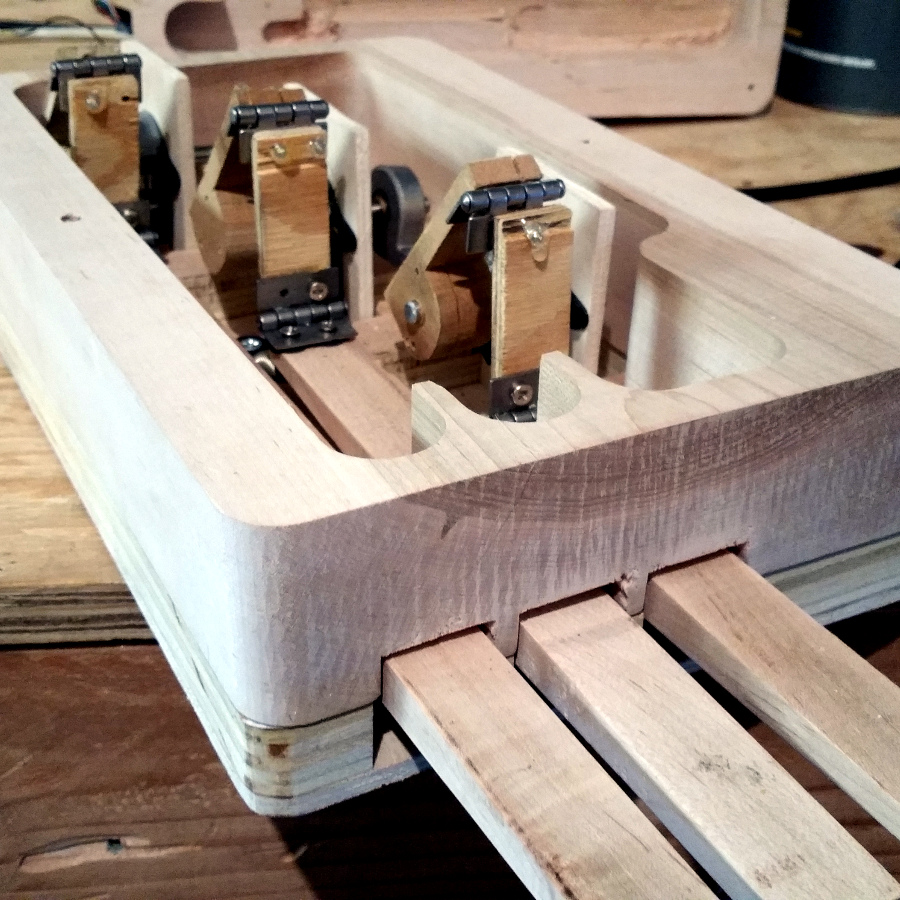 last-minute soldering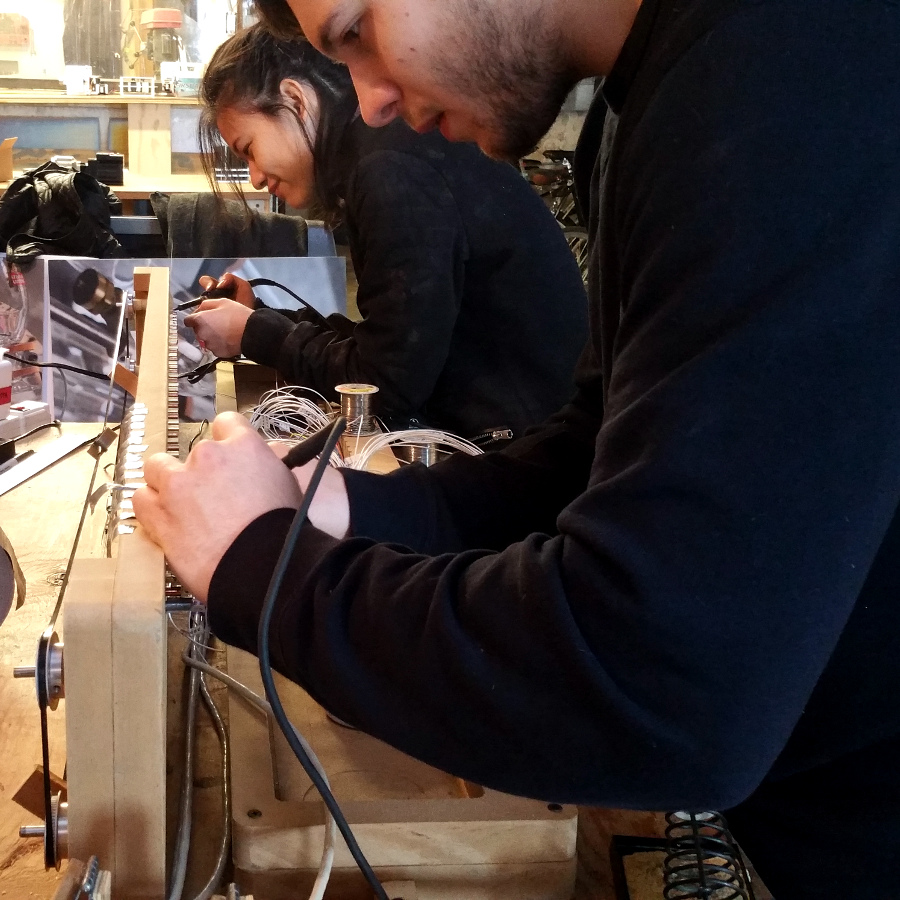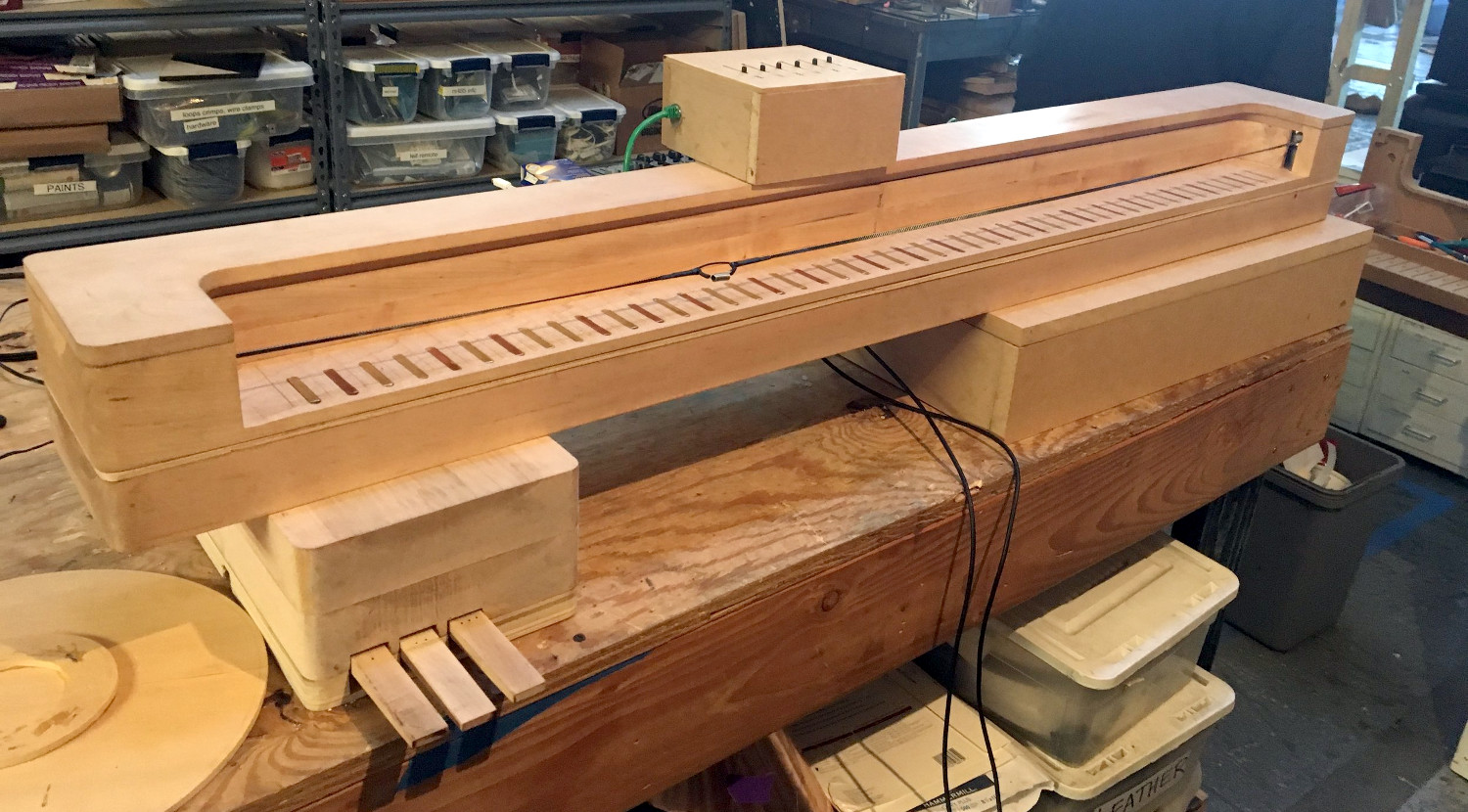 The most exciting part of this process was watching new techniques being invented. Our composers Tom and Sergio brought it back to Munich to keep composing, learning to play, and inventing new techniques.
Prototype Four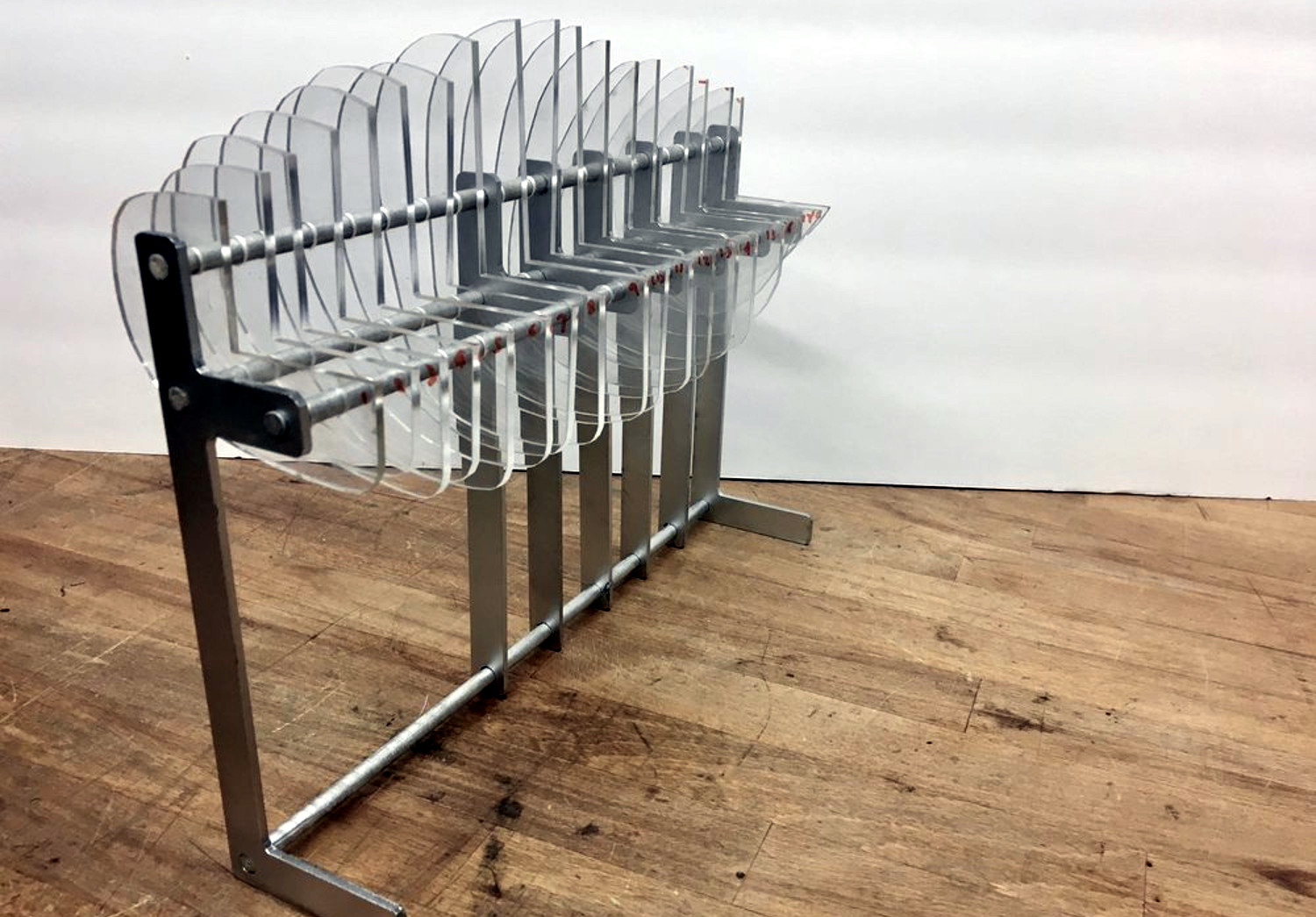 Prototype 4 tested our most ambitious ideas.

Glass circuit boards. Purely analog control of the crystal oscillators. A skeletal and cloud-like structure. A new pitch slider mechanism.

Tests revealed all of these ideas to be disasters. But this is why we prototype early.
pulling crystals into tune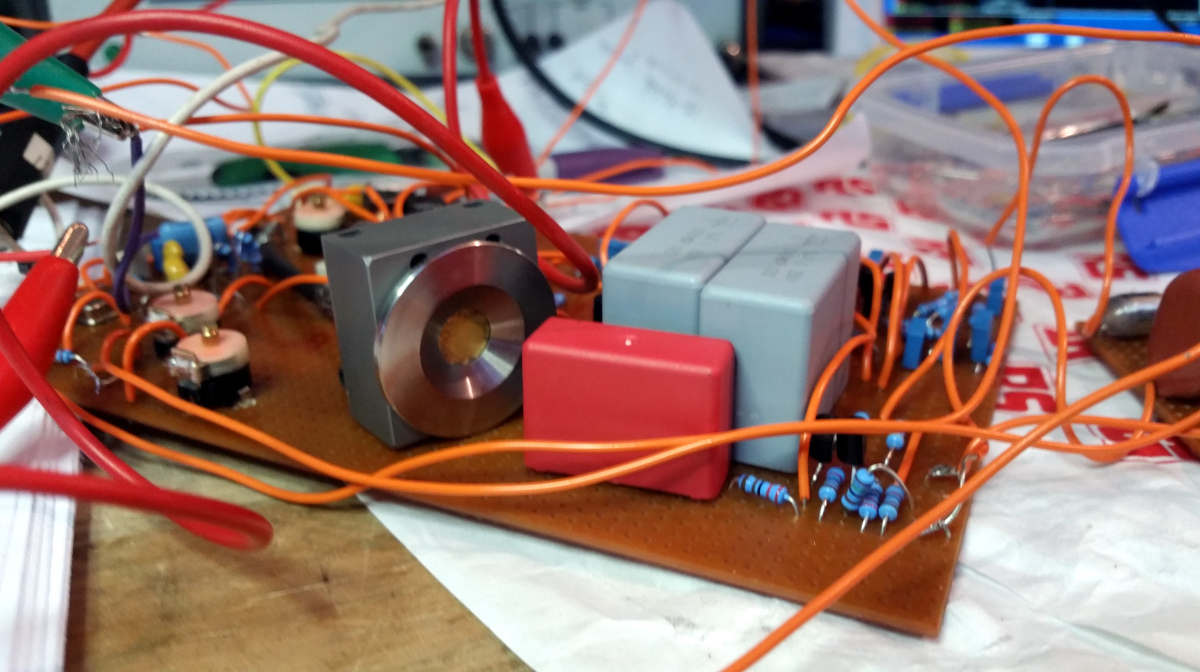 glass with circuit traces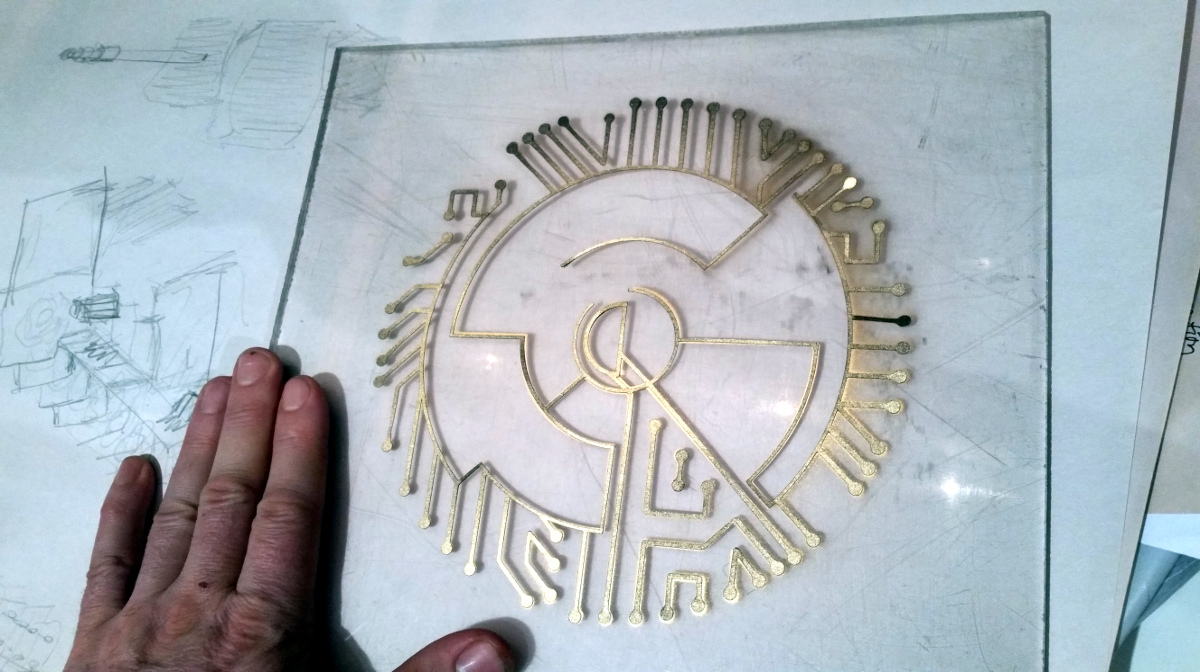 lighting the glass circuit boards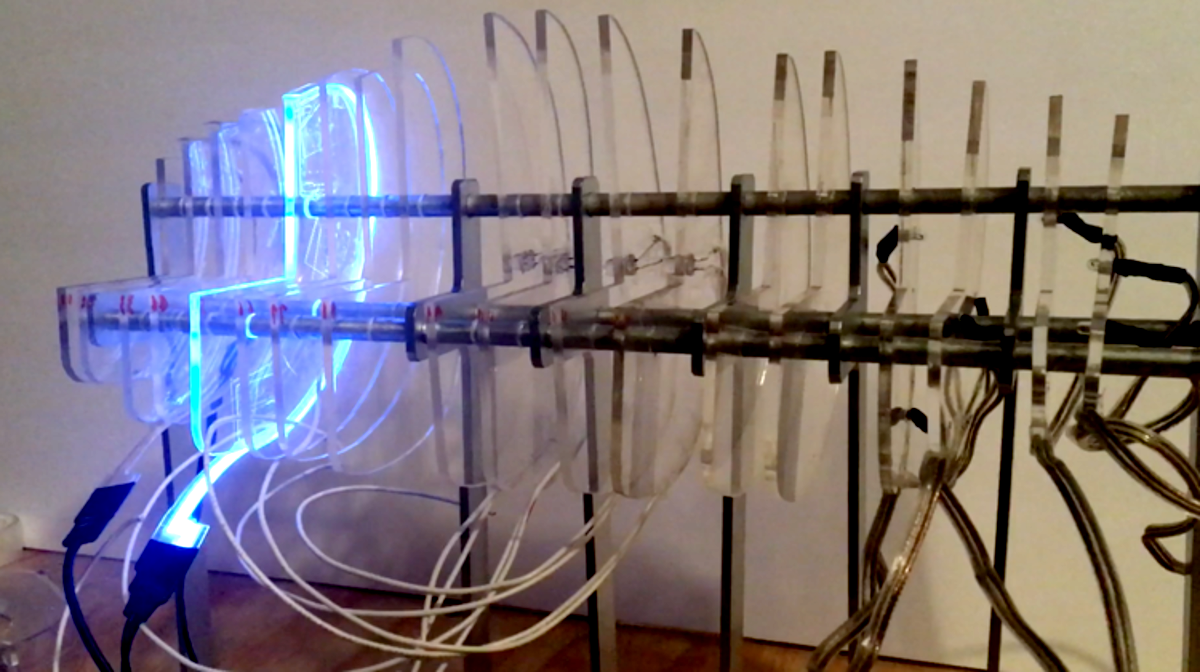 Version 4 concept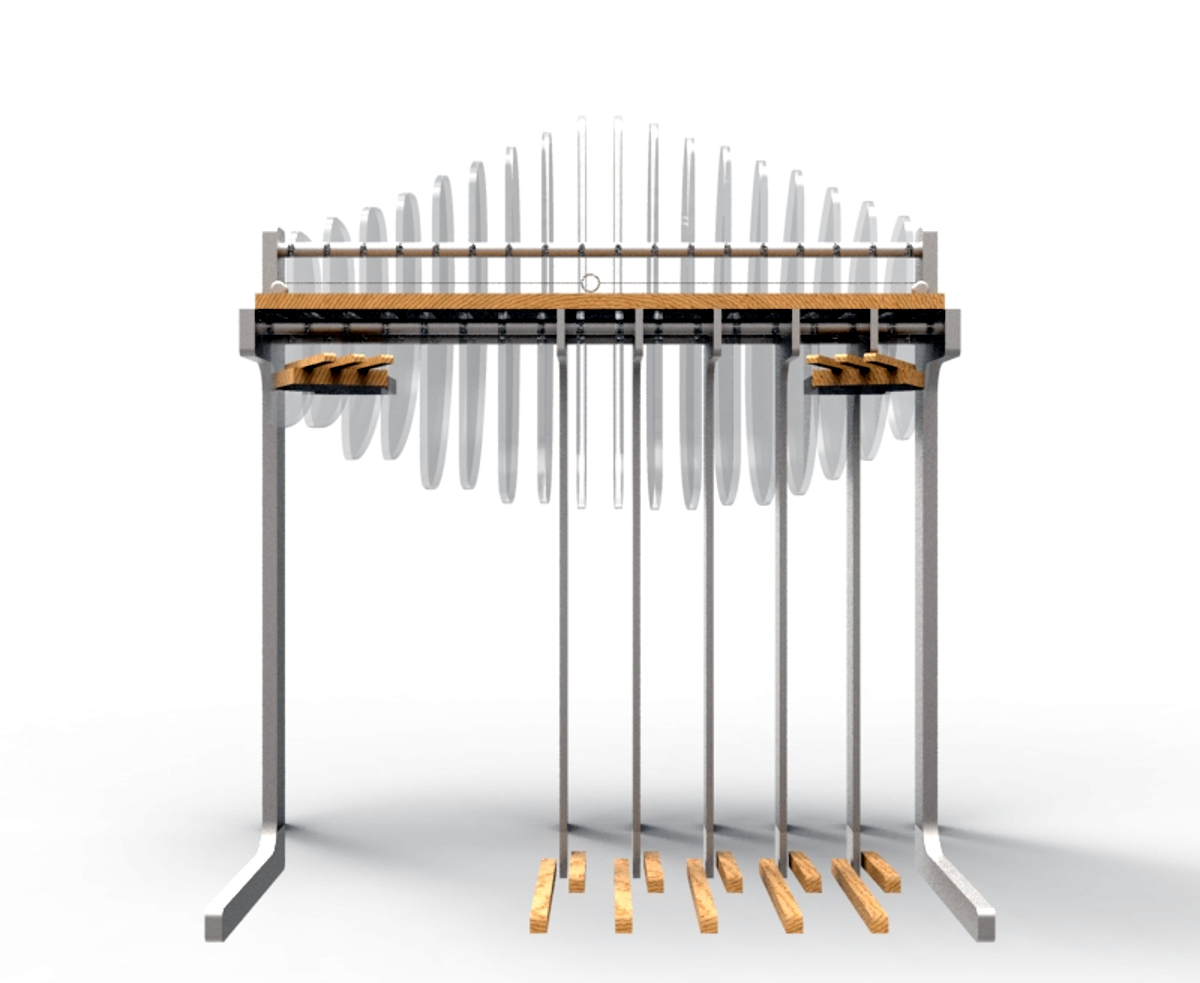 Version 4 concept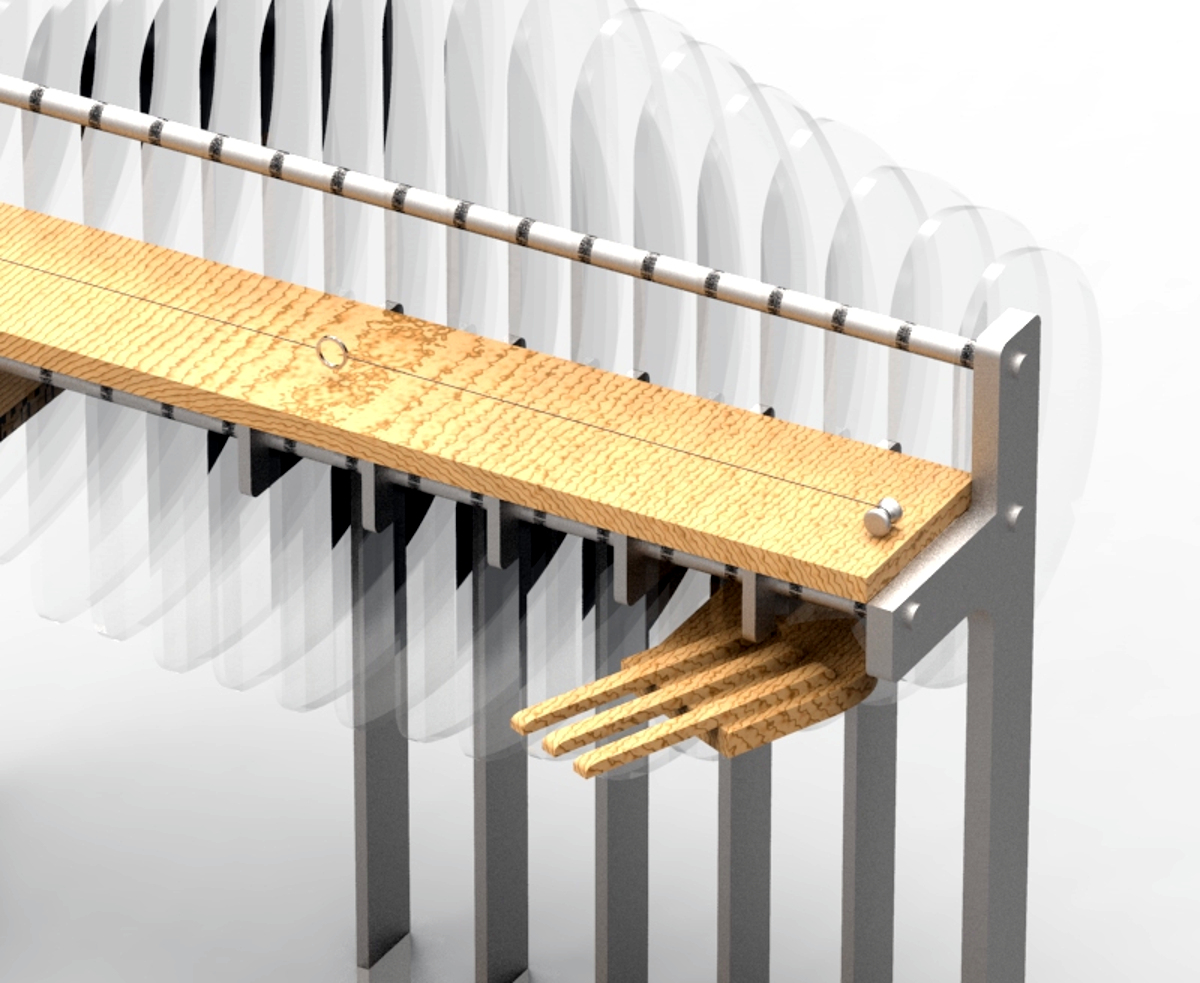 All maquettes together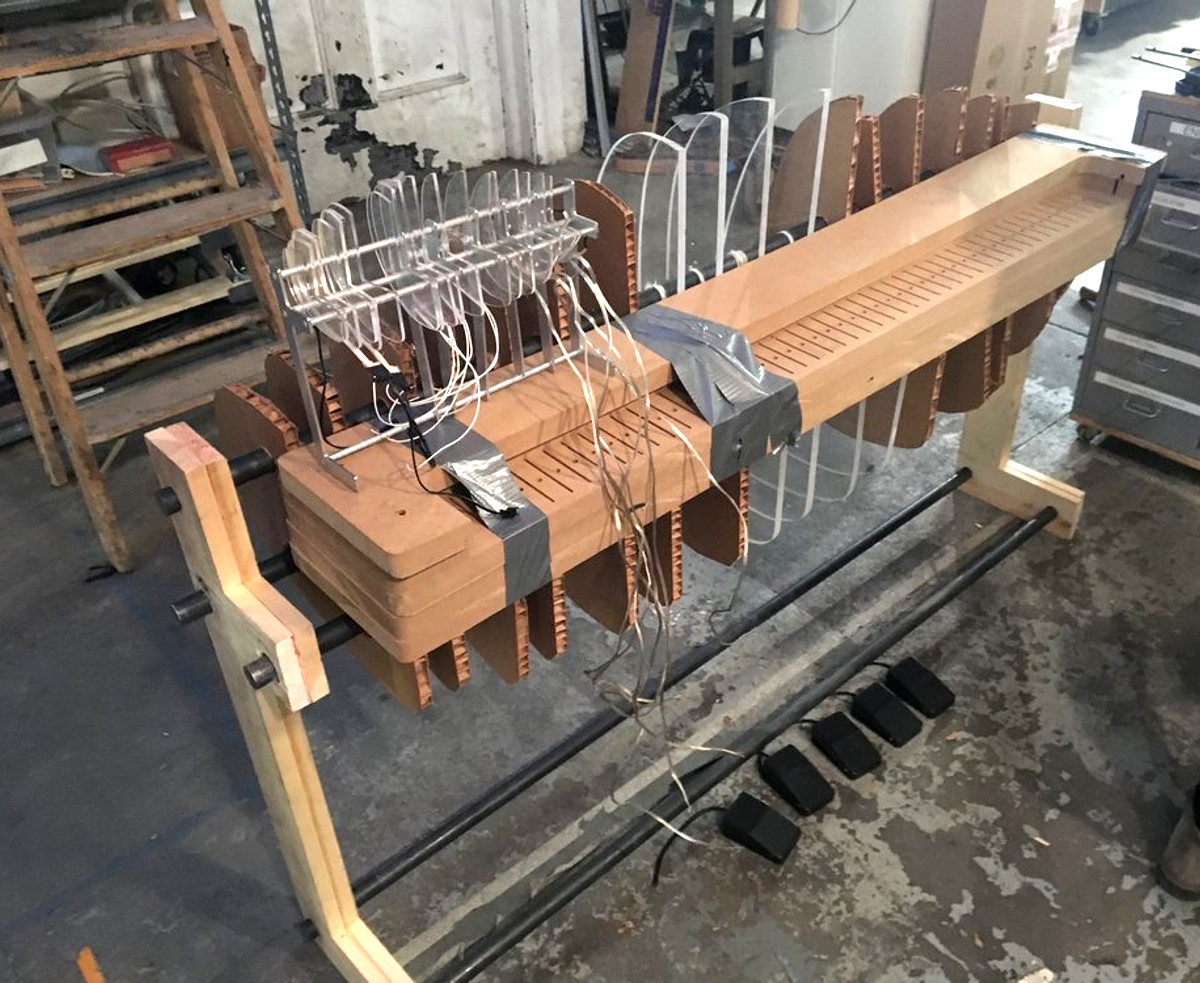 Prototype Five
Prototype 5 was our breakthrough! It featured rich timbral control for each of the three voices. A new continuous pitch controller that glides freely under the performer's hand. An internal tube amplifier for each of the voices. A system for recording and playing loops of music, enabling the performer to build up layers in a composition.


block diagram for one of the three voices: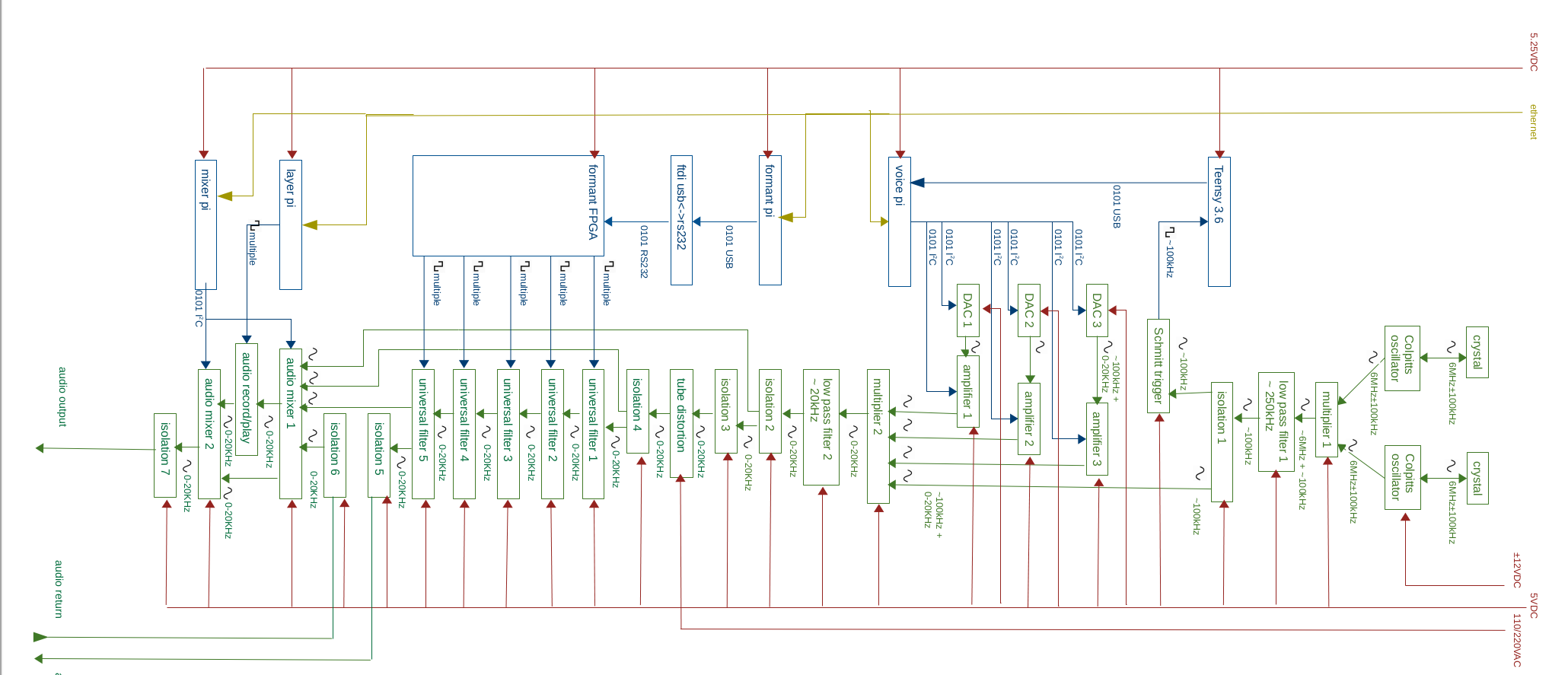 The big breakthrough was in how we generated the voices. Each of the crystals was only approximately ~6MHz. Some were higher or lower. We paired high and low crystals whose frequencies were different by about 100KHz. Those were each placed into Colpitts oscillators and their output signals were multipled to produce a superposition signal equal to the difference.

100KHz is still far above the human hearing range. To make specific audible signals, we combine the 100KHz crystal signals with digitally-generated signals to create a new superposition in the audible range. The natural analog vibrations propagate all the way from the crystals to the amplifier speaker to the listener's ear.
2D exterior design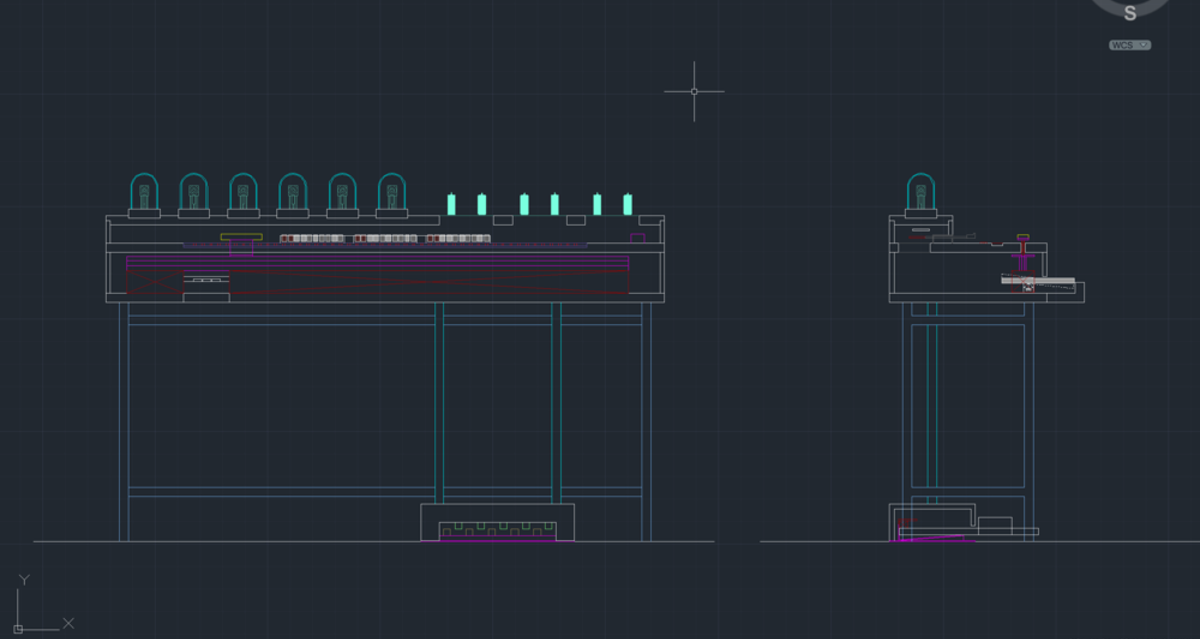 3D exterior design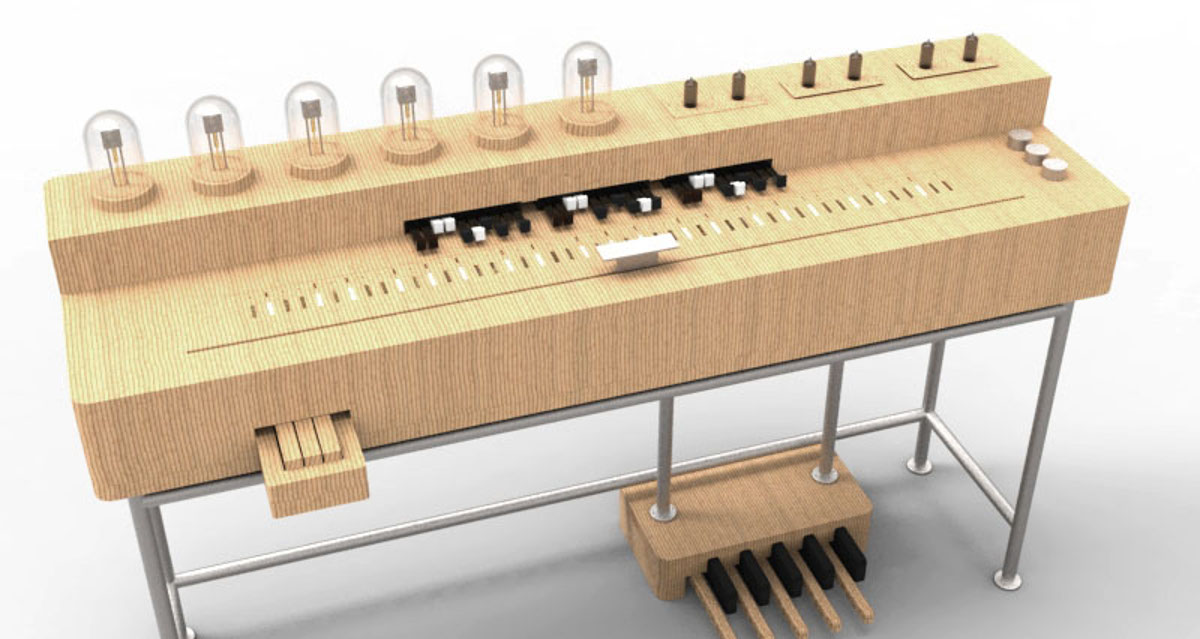 It looked so easy at first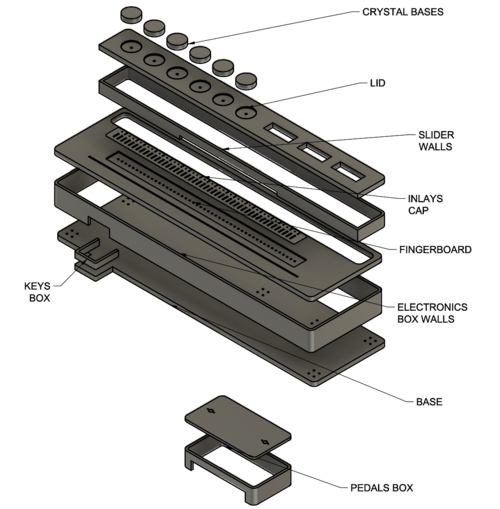 Jesse is only smiling because he is always smiling.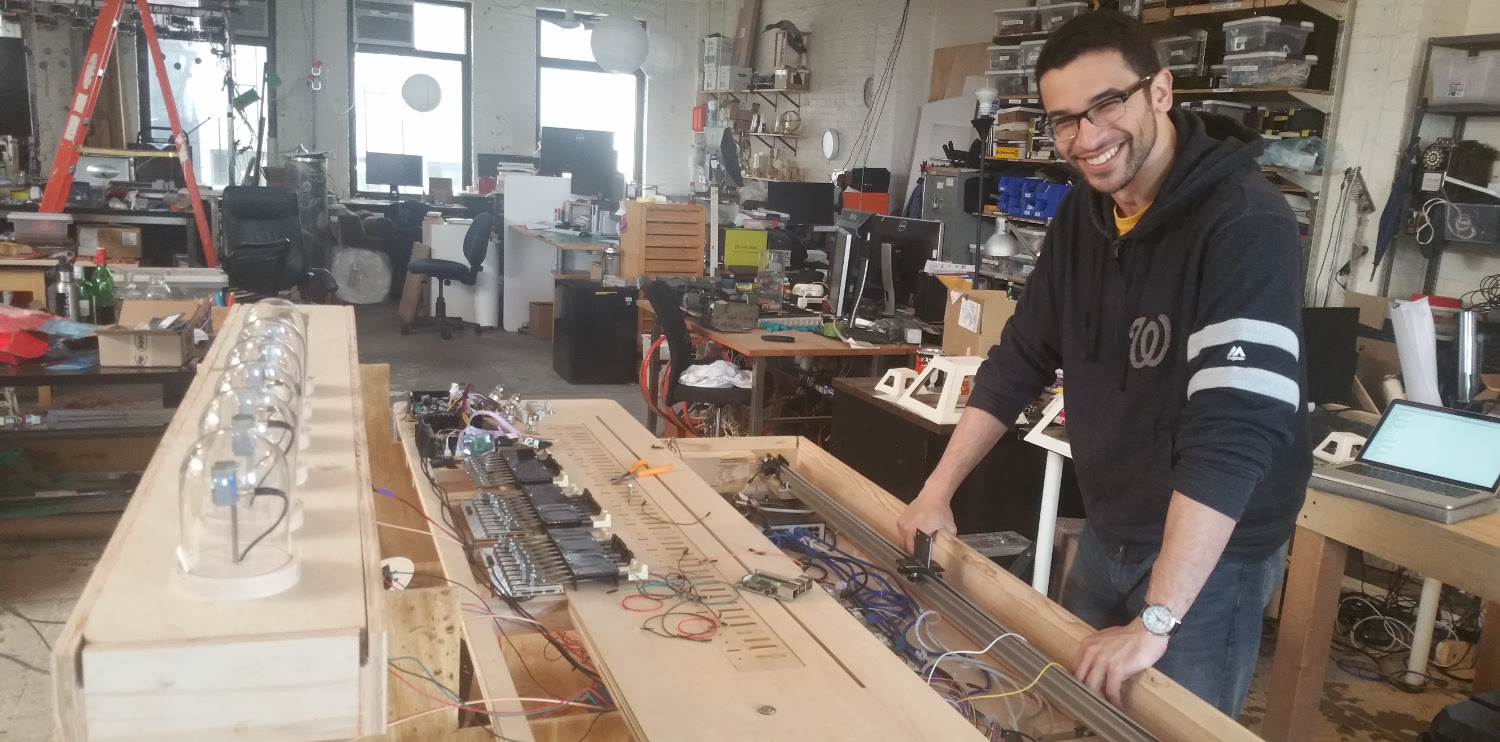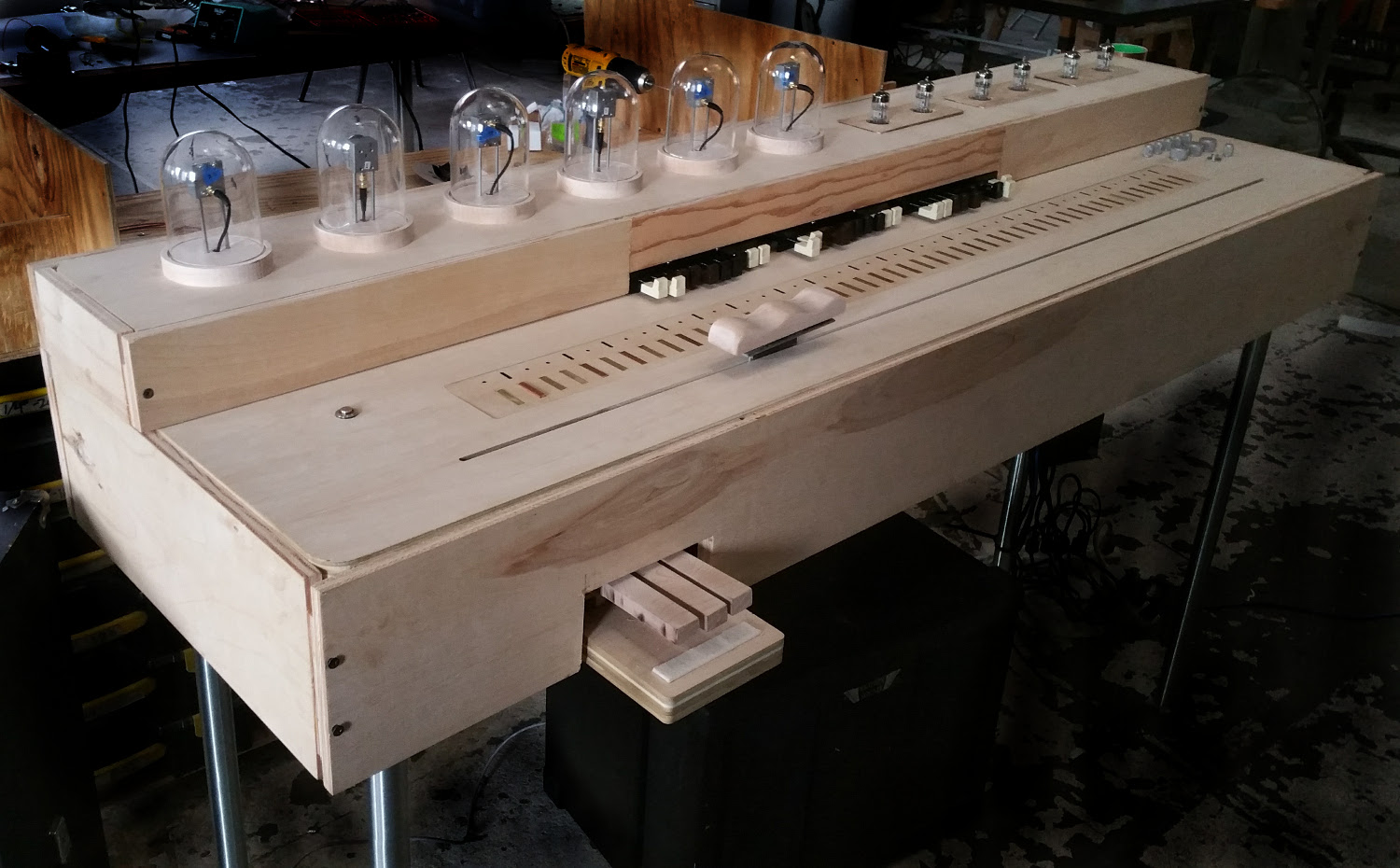 Prototype Six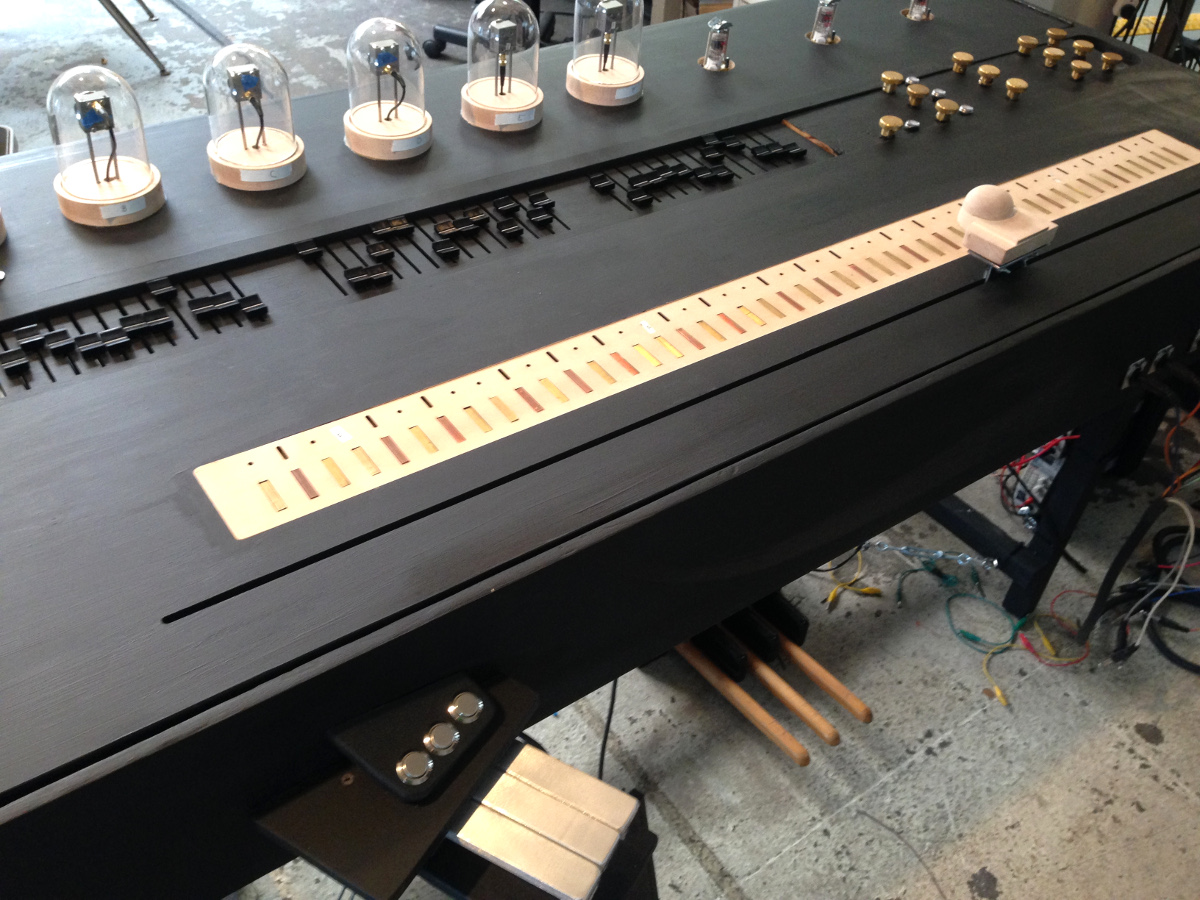 Version Six was intended as the final version. So we tried to stop adding new features and focused on making better versions of everything that came before.

Our biggest problem was wiring. Delicate audio signals, Ethernet noise, various kinds of noisy DC and AC power created a forest of overlapping electromagnetic fields.
the jungle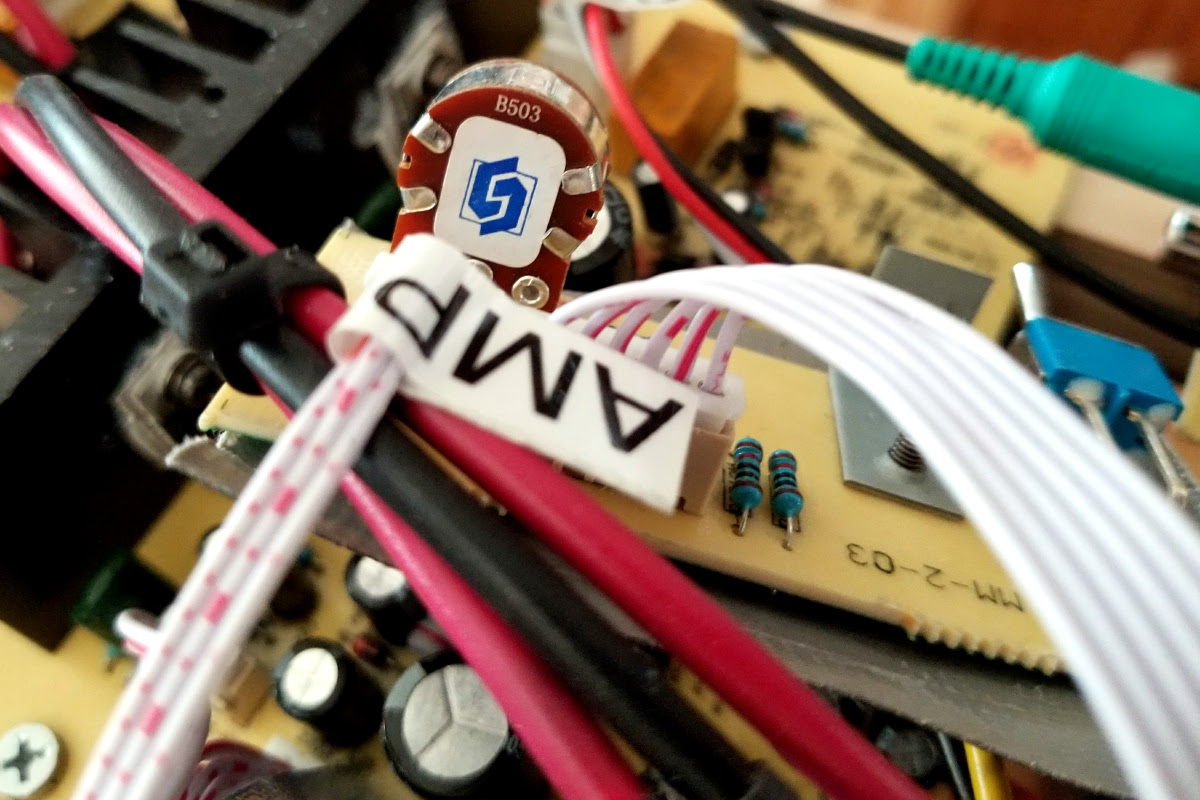 final tests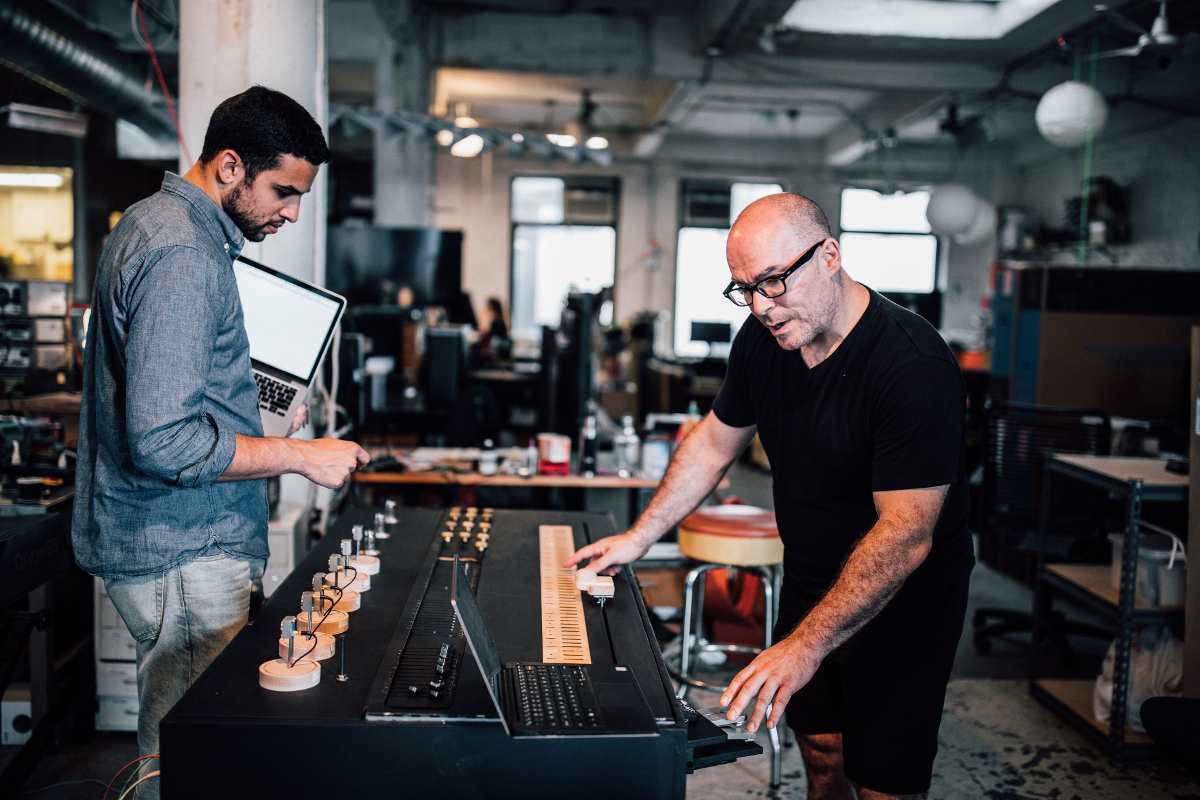 first playing with Tom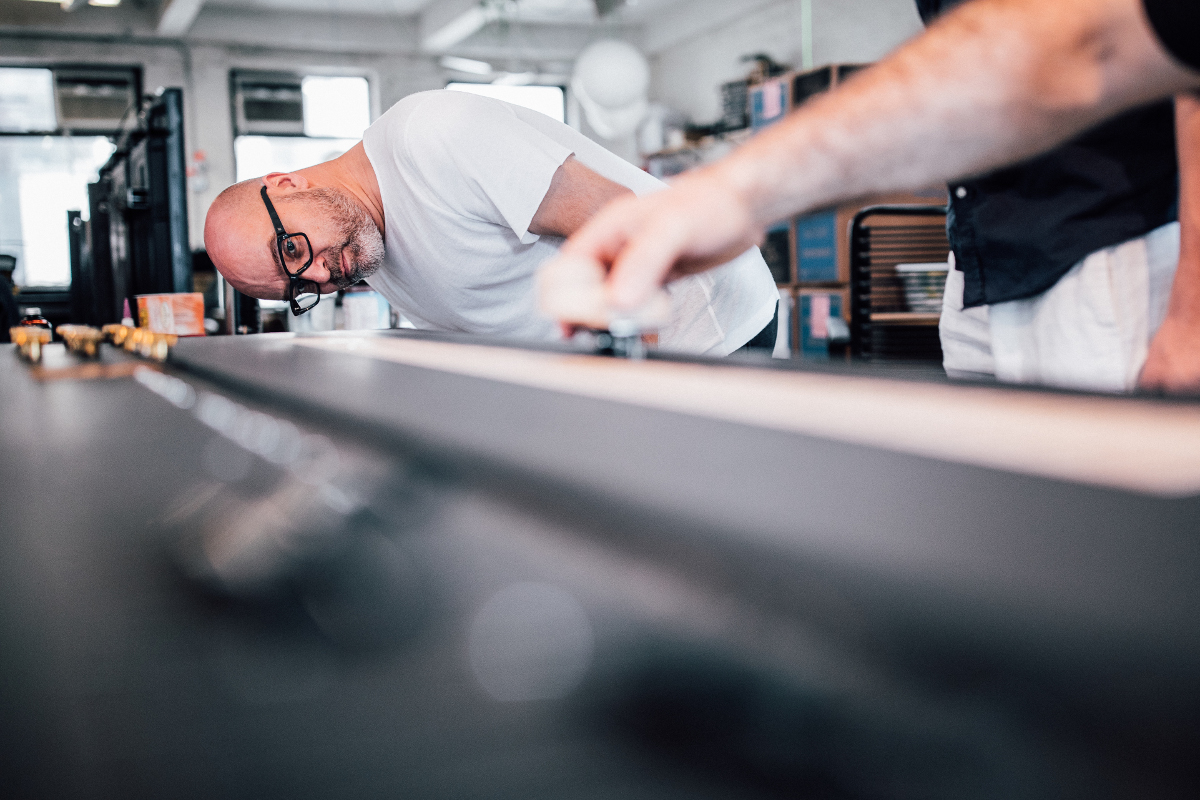 We started with the best of intentions. But after a number of design changes and complete refactors of the entire system, Prototype Six was once again a jungle of wires haunted by electromagnetic ghosts.
Prototype Seven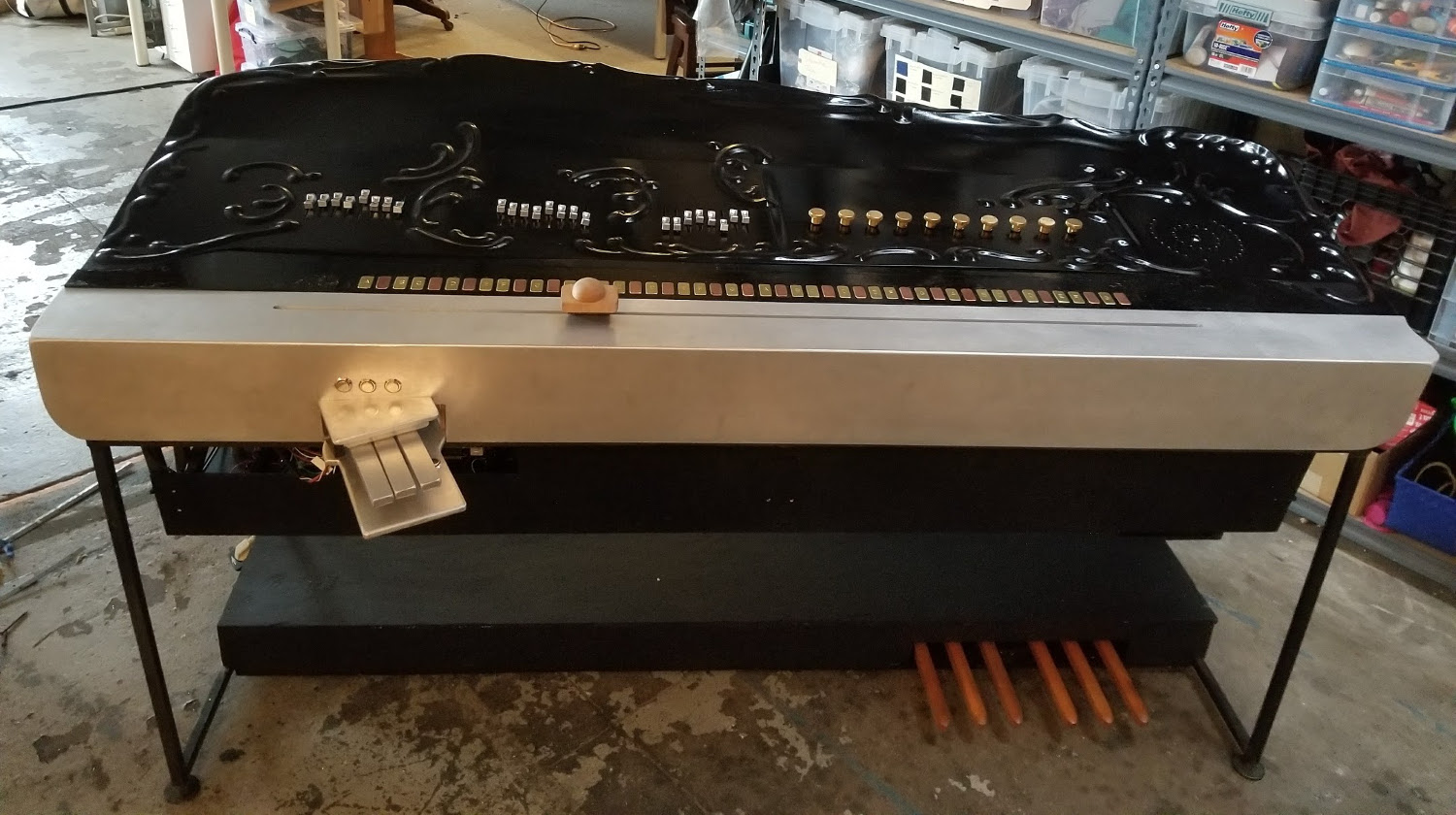 We had one last shot at getting everything right before sending this to Graz for a performance. And as we do, we redesigned and rebuilt every single piece from scratch. Because it was possible for every piece to be perfect.

Every single component was rebuilt from scratch.
The pitch keys were cut, shaped, and polished by hand. And stamped with letters using a manual 12-ton press. This video shows María Arnardóttir slicing brass into segments using the mighty Famco 612 horizontal band saw. These segments were later shaped by hand into keys and inlaid into a new maple fingerboard.


María with pitch keys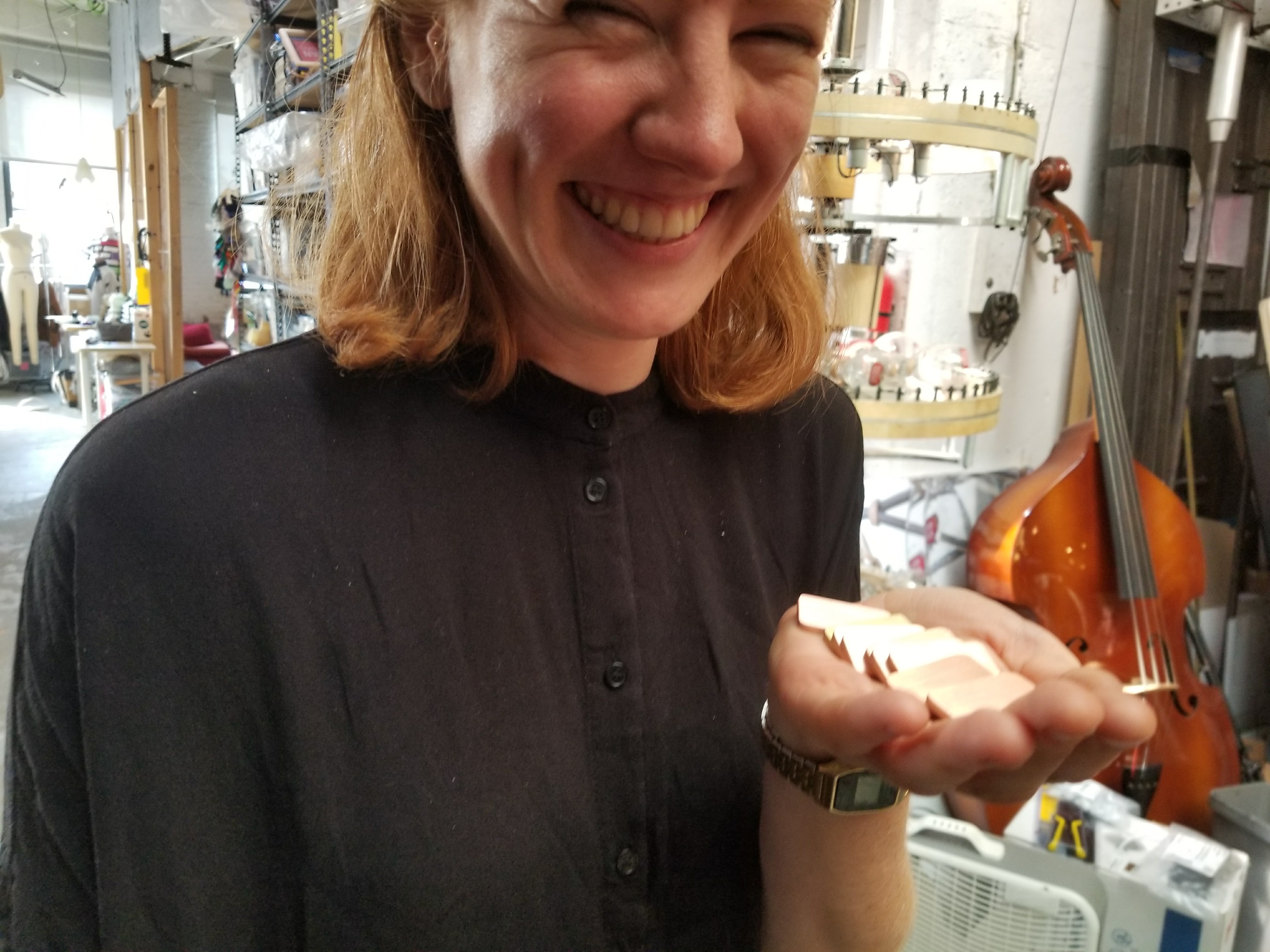 carved aluminum paddles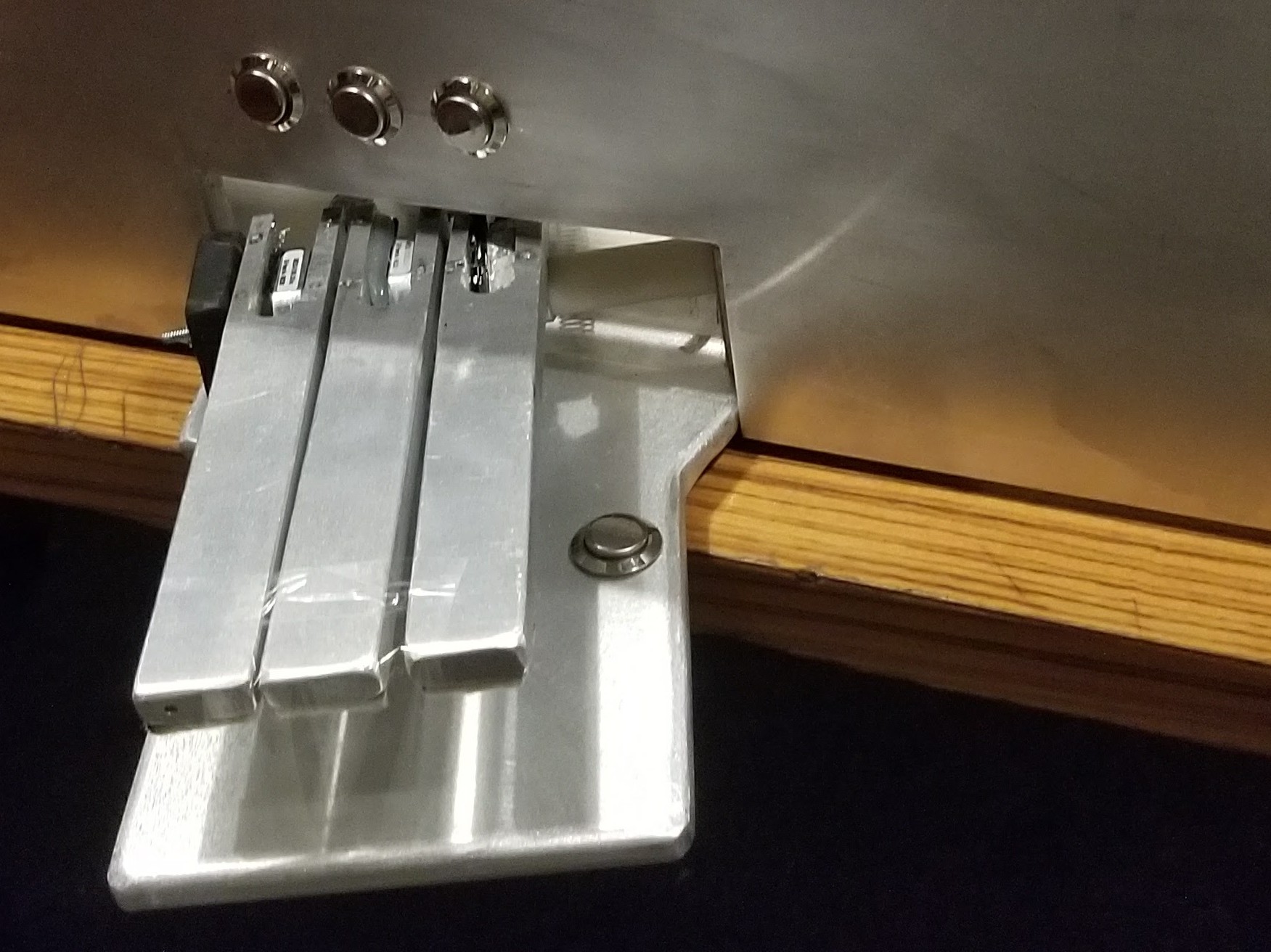 Stamping the letters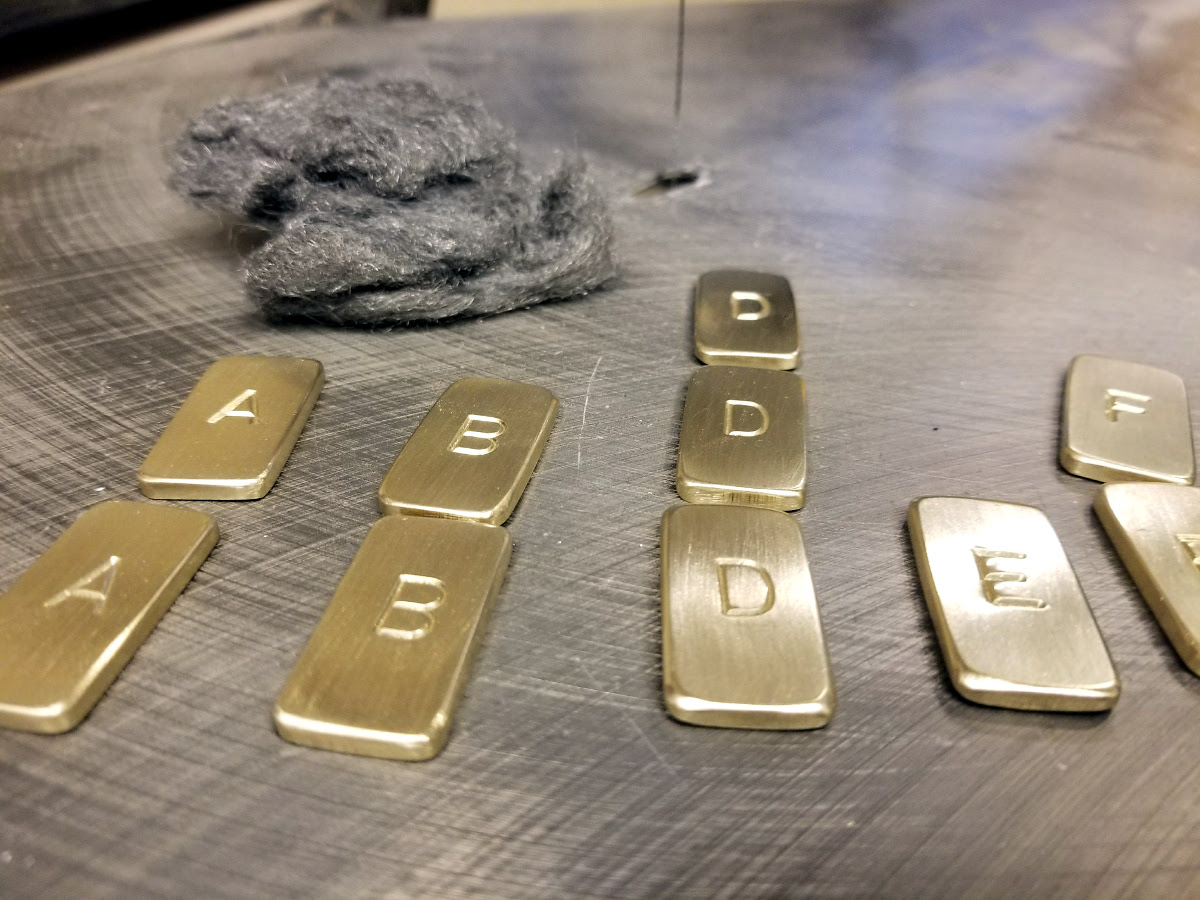 Inlays and soldering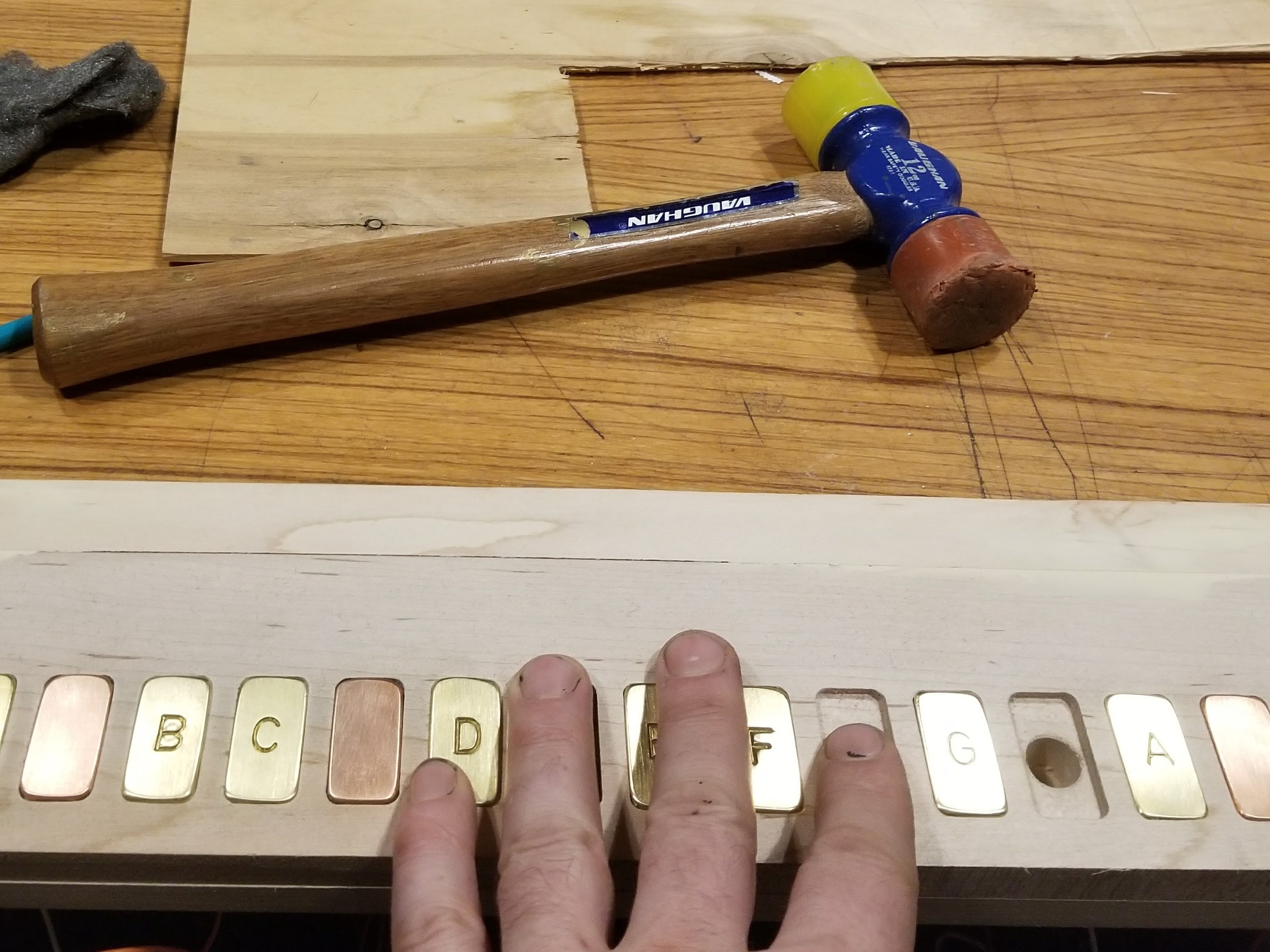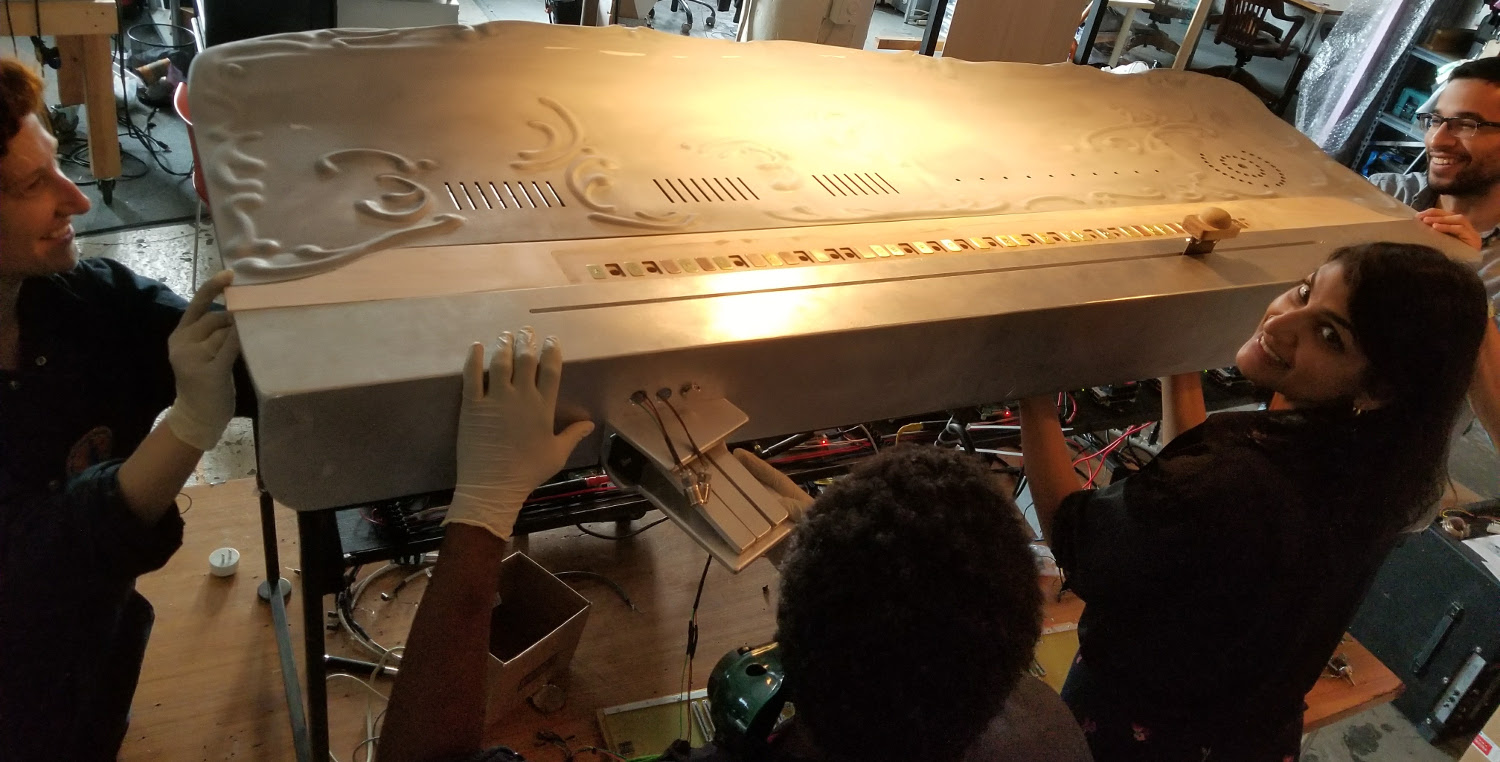 We didn't need a new top plate. But we had an opportunity to make our favorite ideas. Inspired by traditional Austrian porcelain, we considered sculpting the whole top from porcelain. But it would be too delicate to move safely around the world.

And it might sound a little like a toilet lid when knocked.


Early Clay Maquette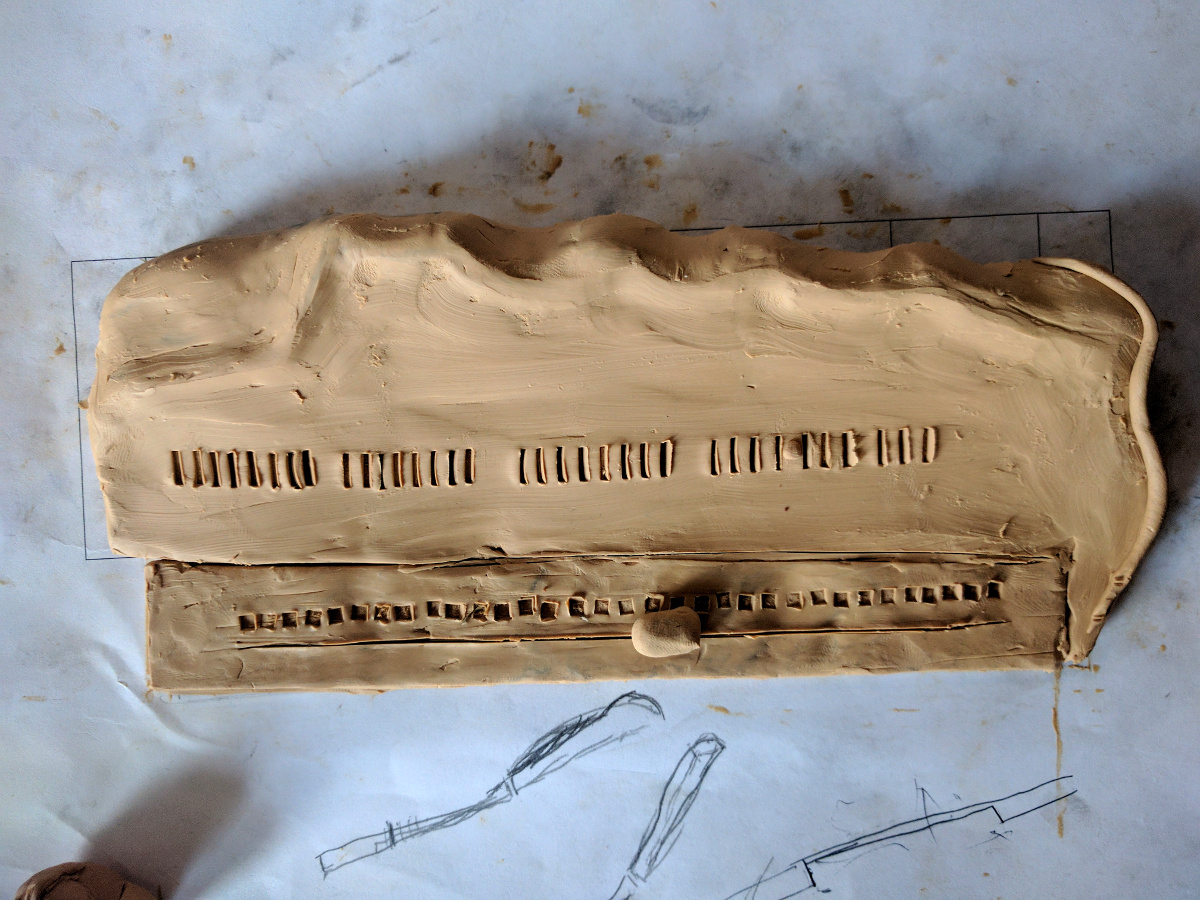 The precise cad model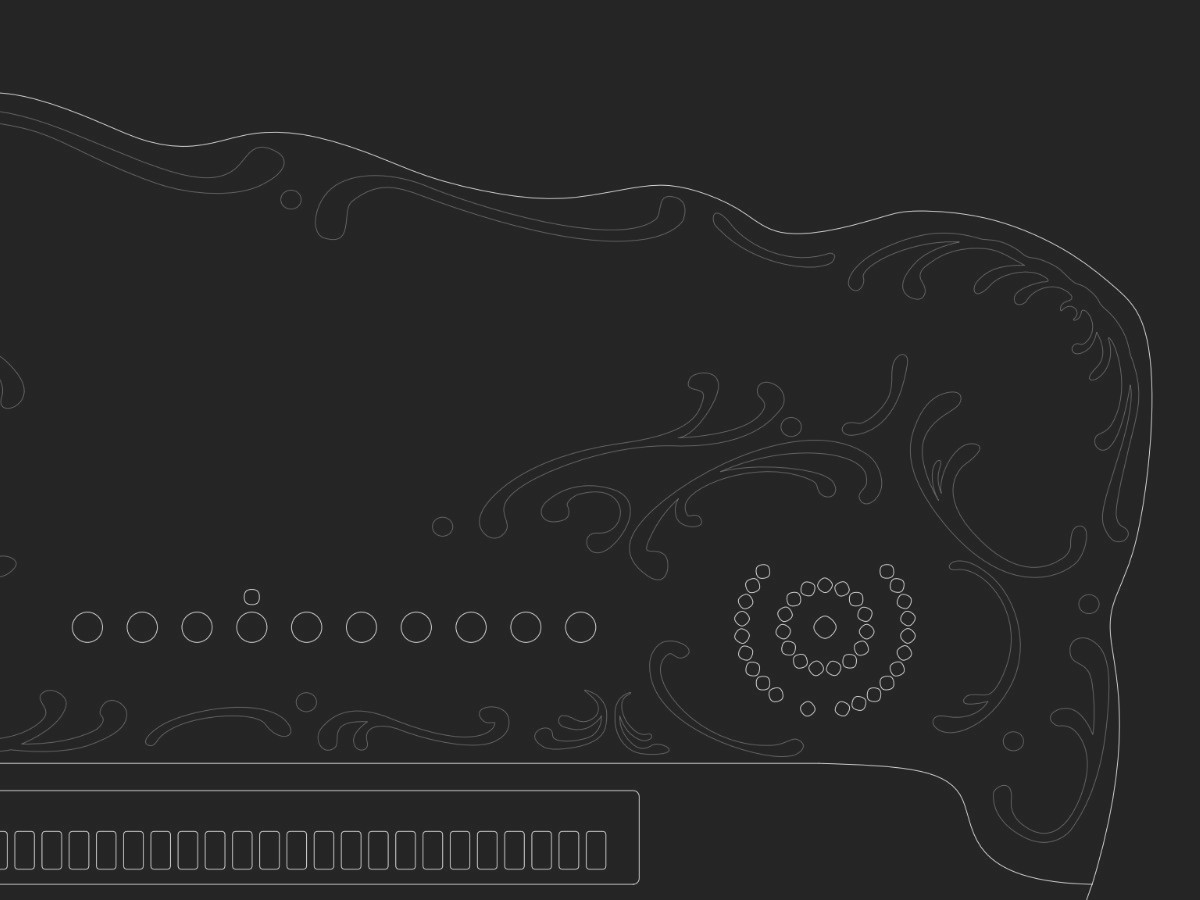 perfect lettering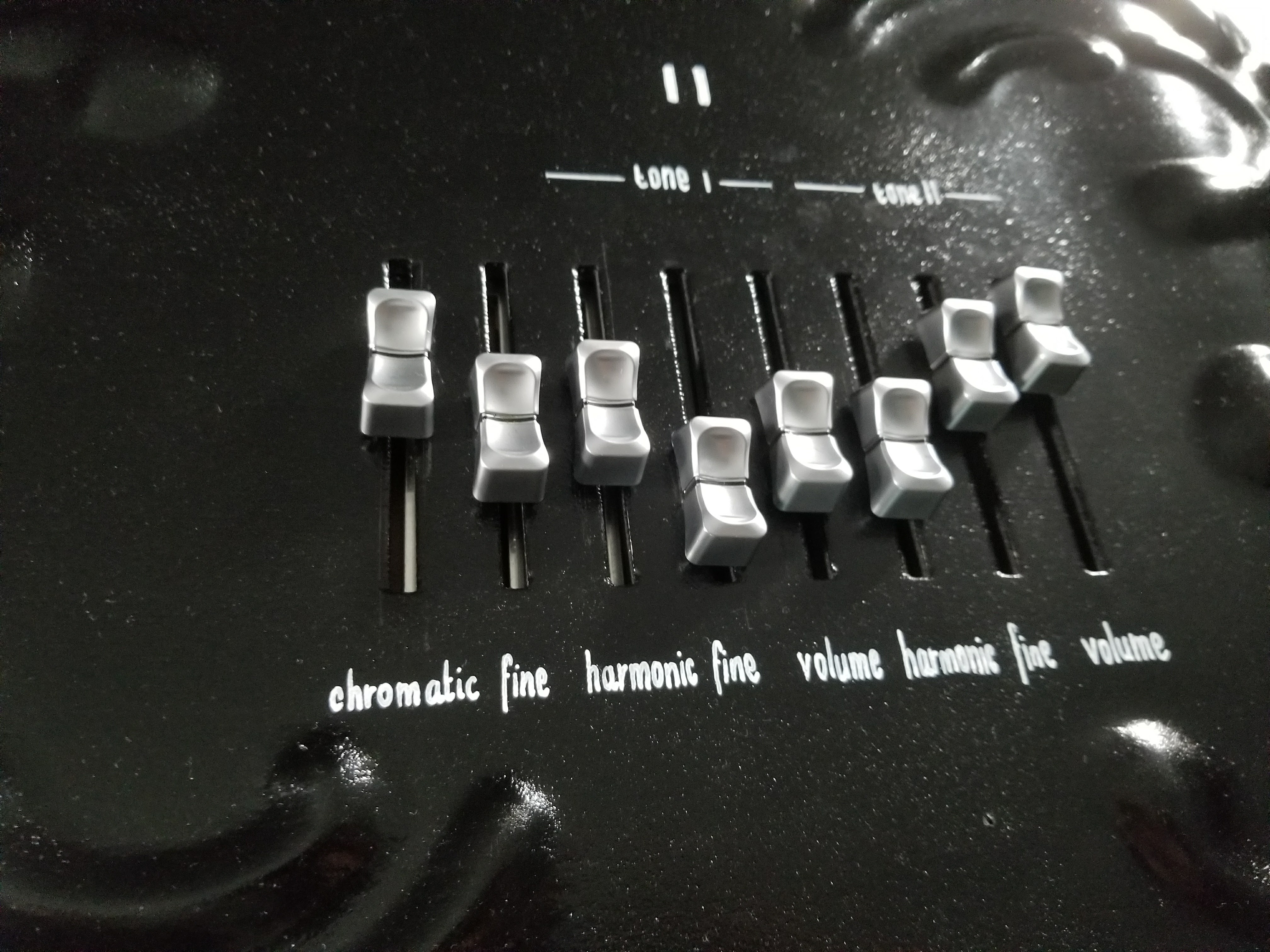 nice curves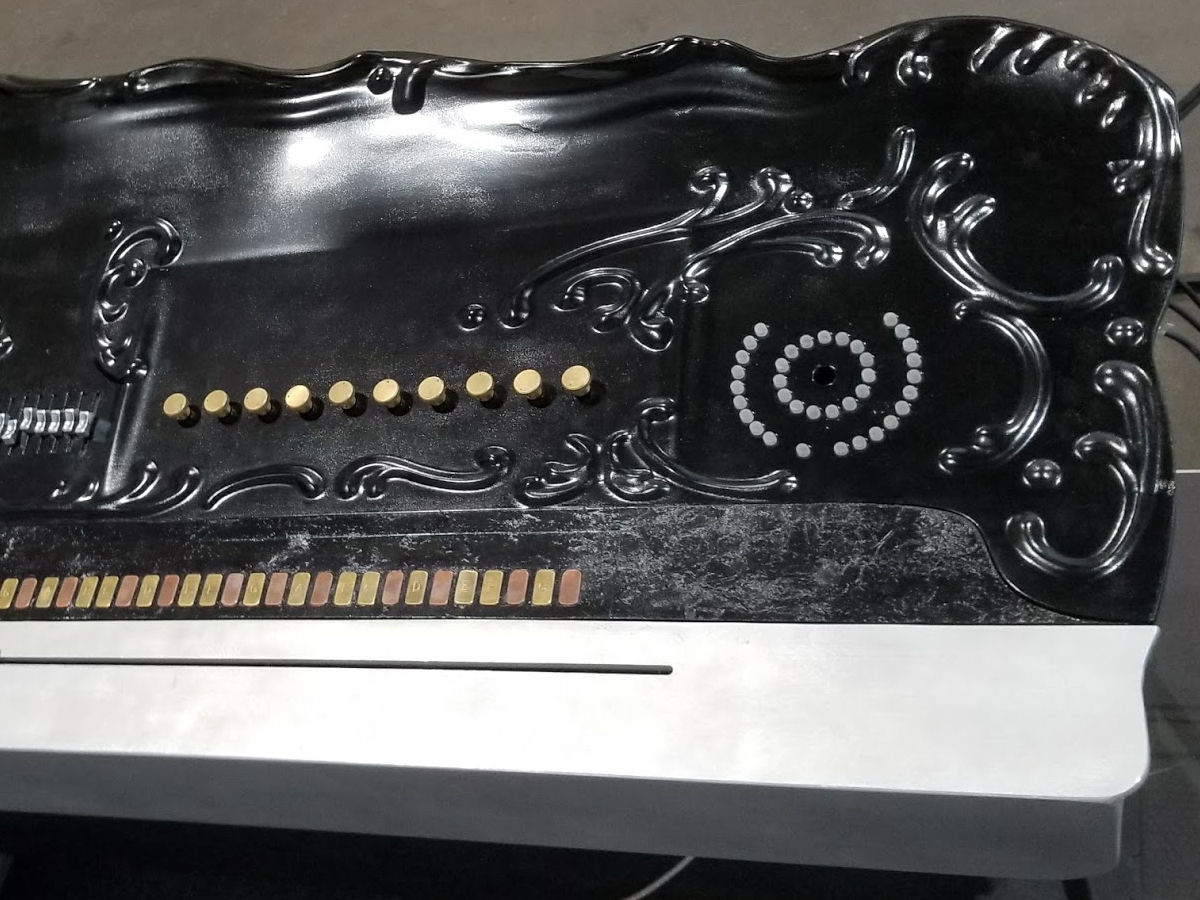 Prototype Eight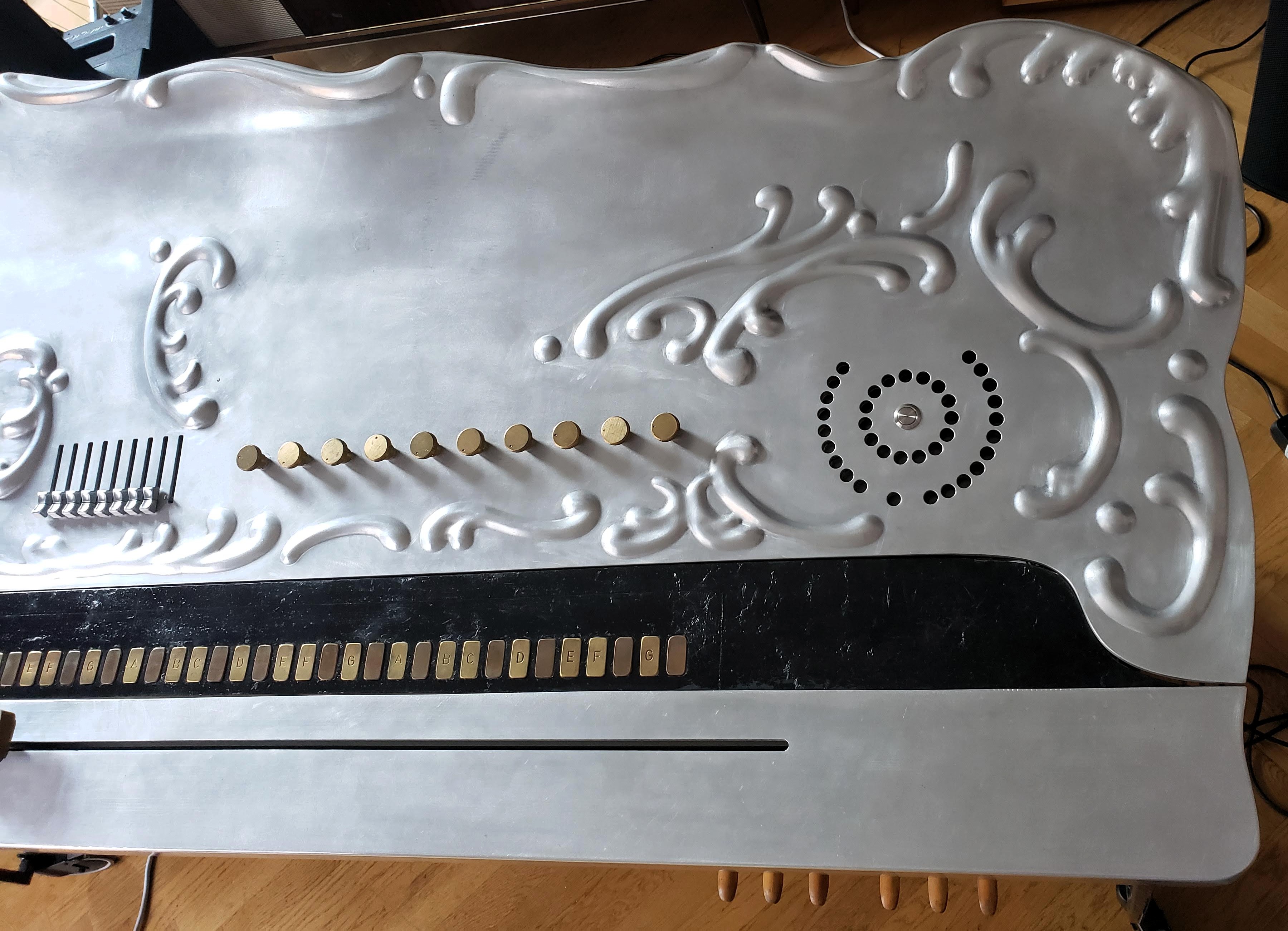 Prototype Eight is currently in progress. It features a new solid aluminum top plate, a woven aluminum undercarriage, improved electronics and cabling, multitracking looping, and other new sonic dimensions.

Check back in the fall of 2020 to see updates and videos.