Instruments for Aquasonic

What if music evolved underwater? This is the question that led Denmark's Between Music to create the Aquasonic project. They perform underwater in human-sized aquariums, playing in a sonic world that must be a lot like the first sounds we hear in the womb.

Their performances are haunting and gorgeously cinematic.

I designed and created the Rotacorda and the Crystallophone for them.
The Rotacorda
The Rotacorta was inspired by a traditional Byzantine hurdy-gurdy, but more musically flexible and with more expressive dimensions.

In Between Music's talented hands, it sounds deliciously Led Zeppelinish.
It has six stainless steel strings which can each be either a drone string or sound only when fingered. Using tactile fingering instead of keys and tangents enables both pitch bending and arbitrary chording. And adjustable bridges allow for subtle changes in intonation.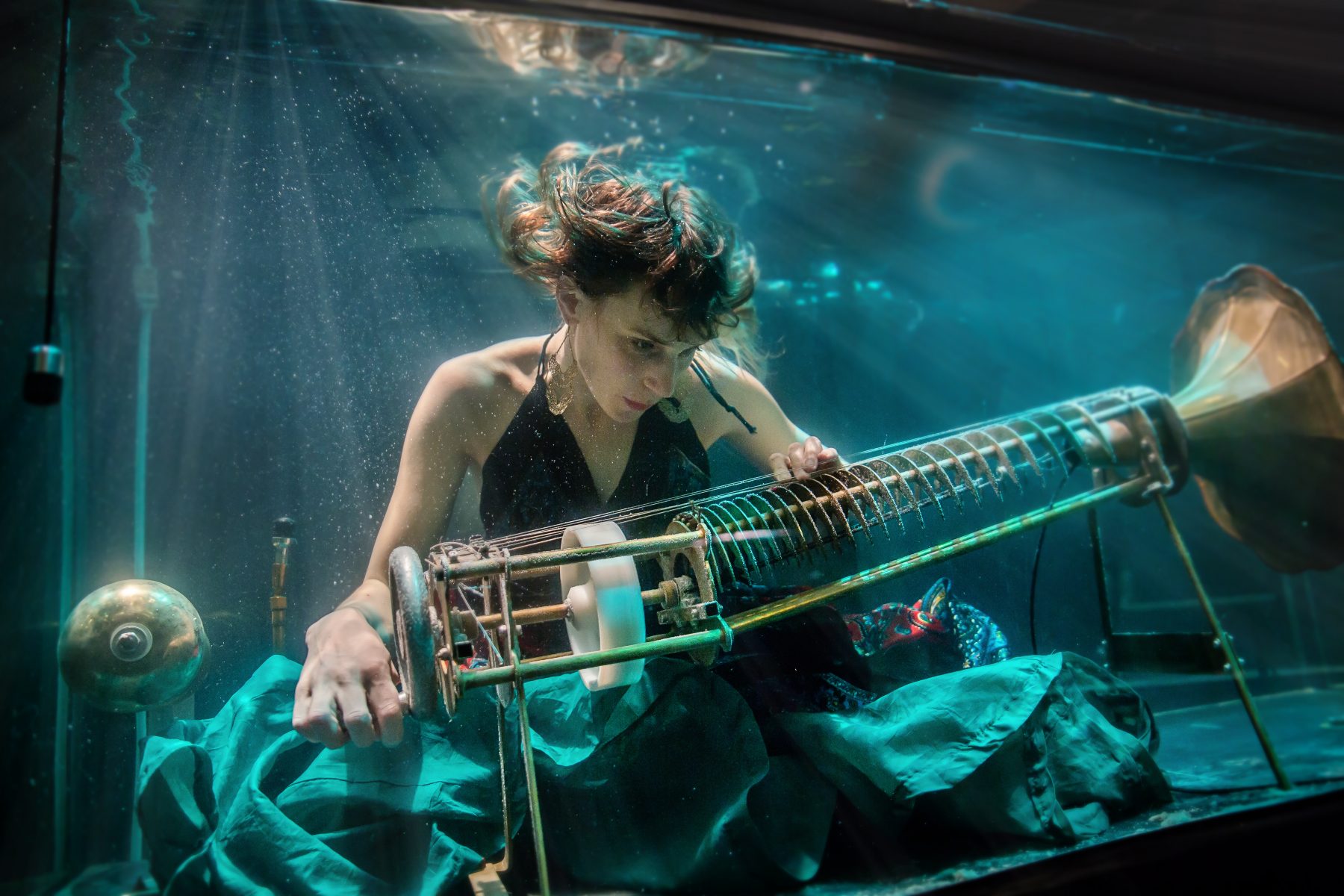 3D model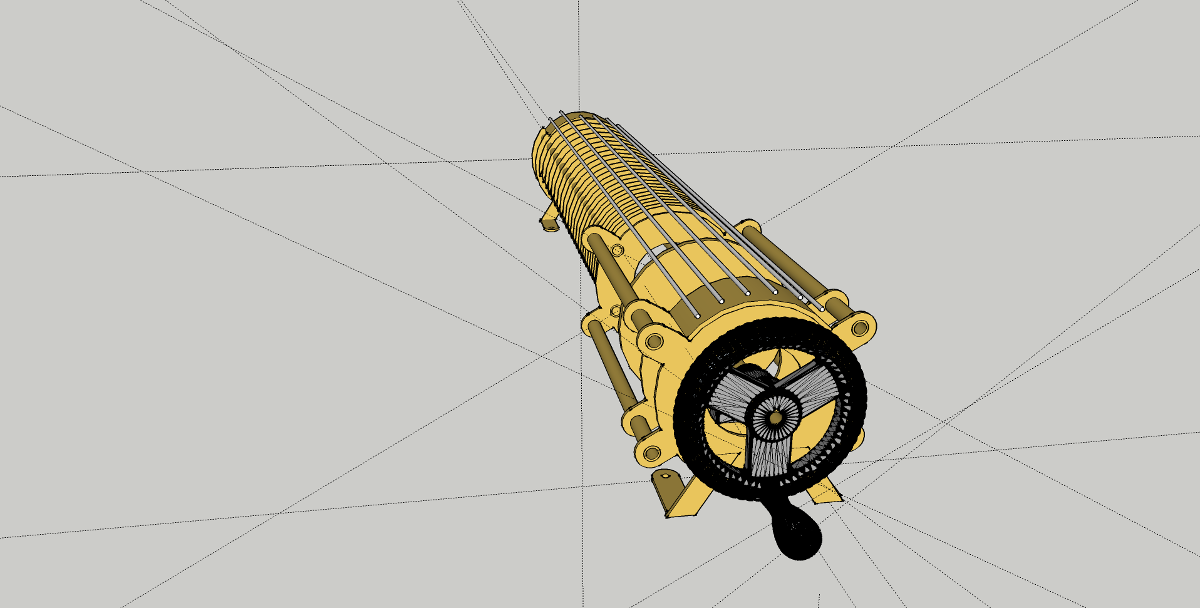 3D model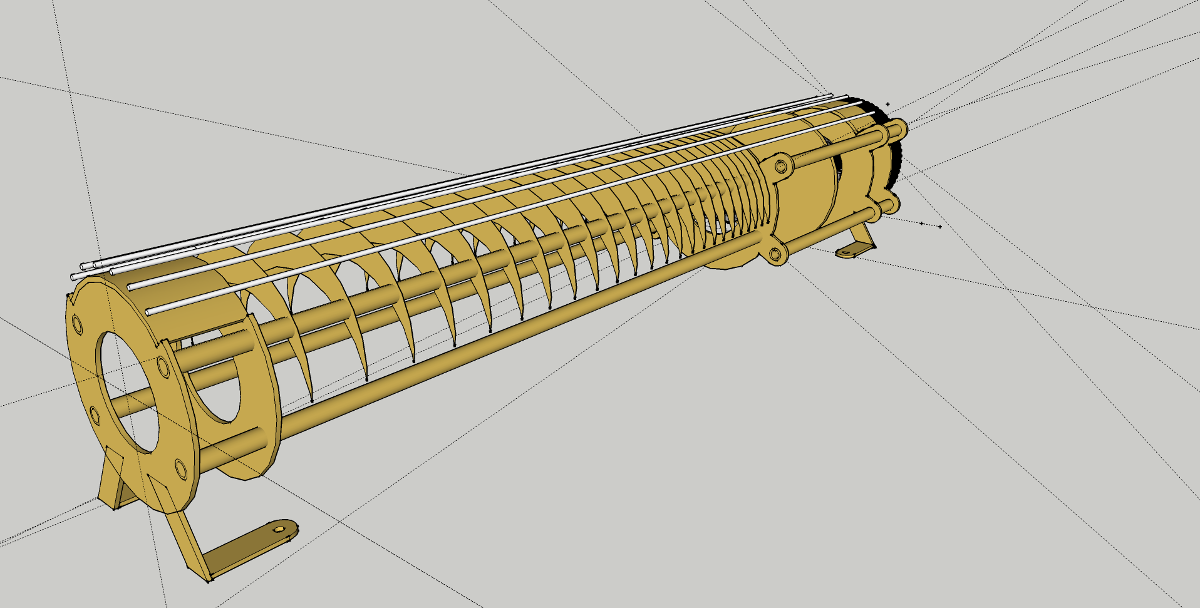 3D model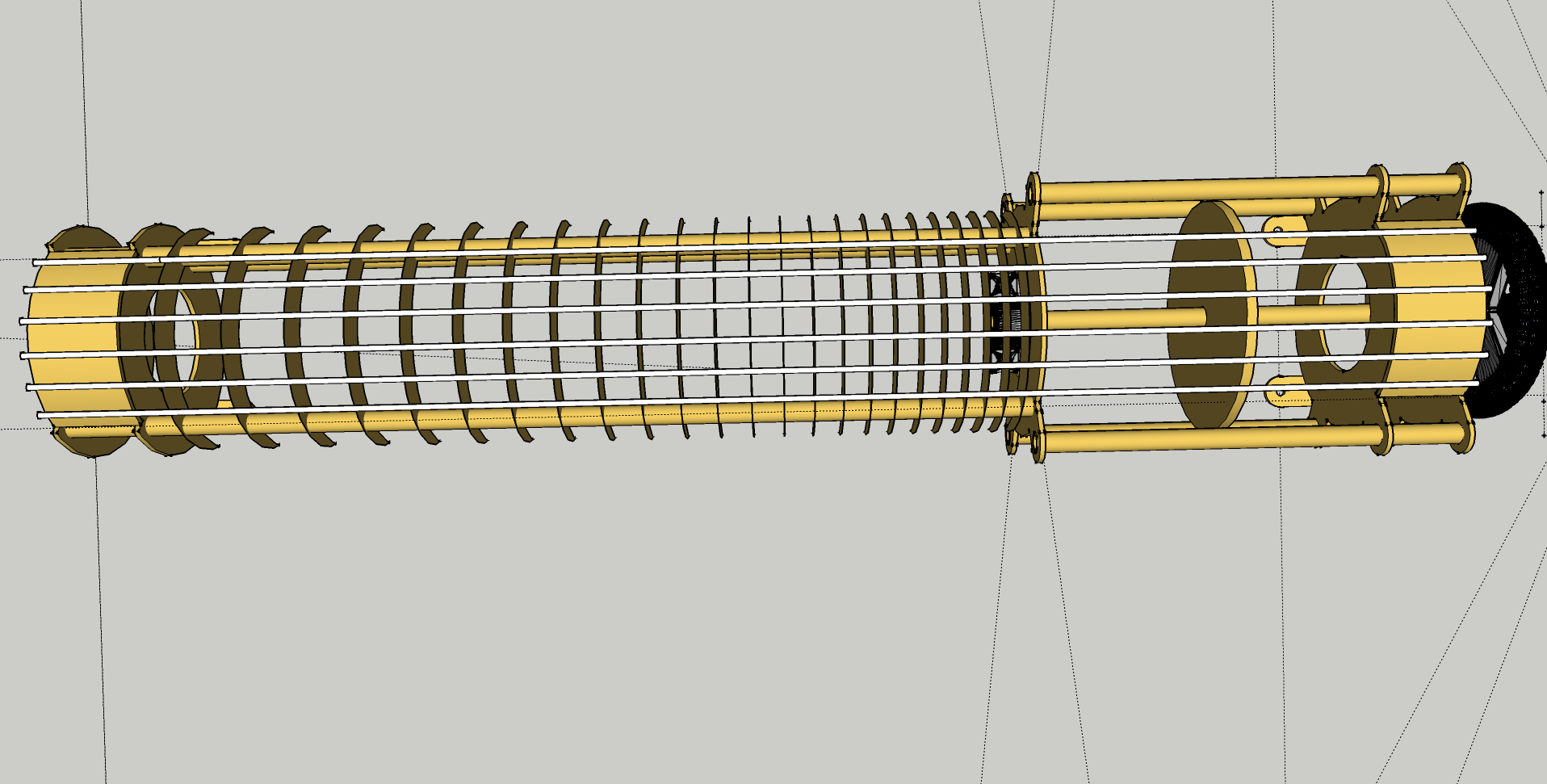 the first strings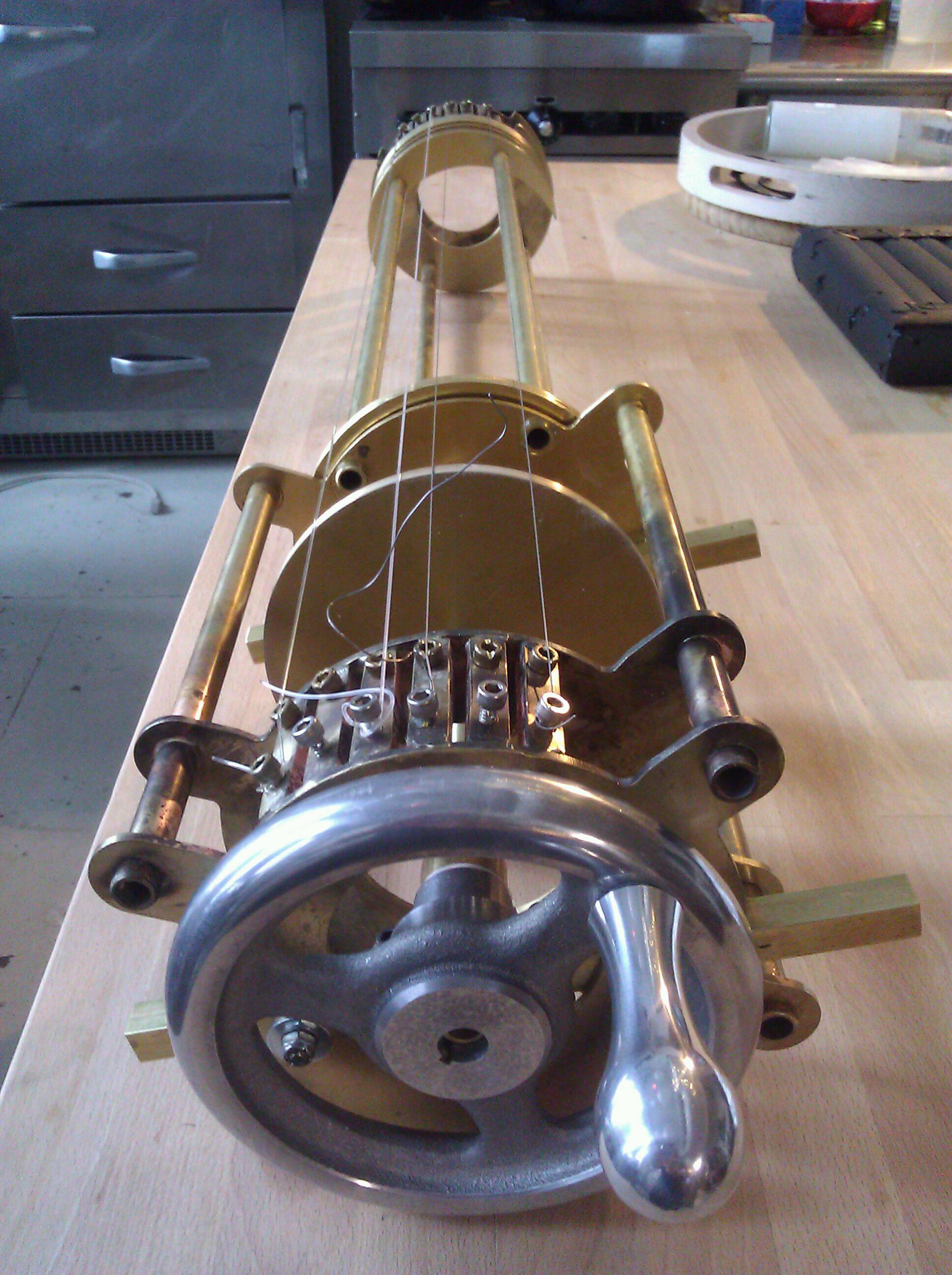 an early test with tuning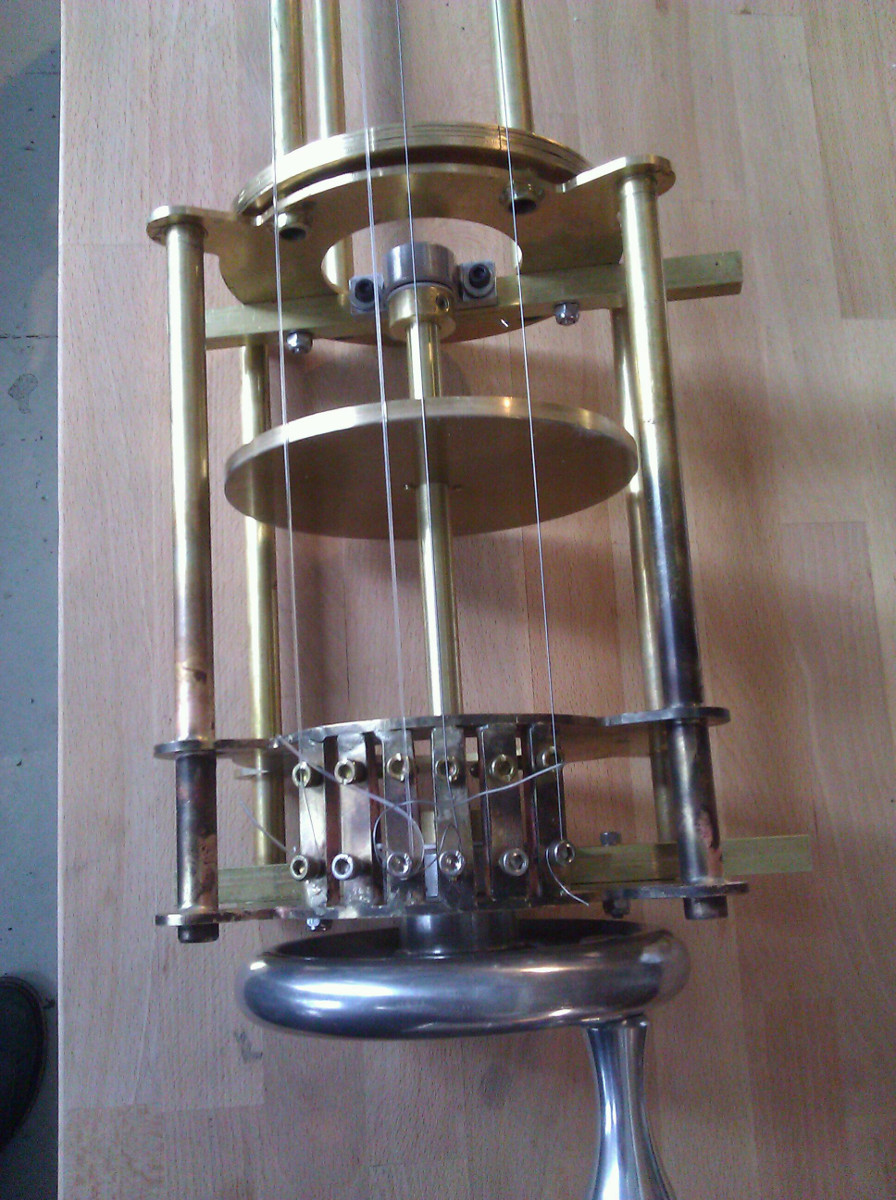 checking surface contact using electricity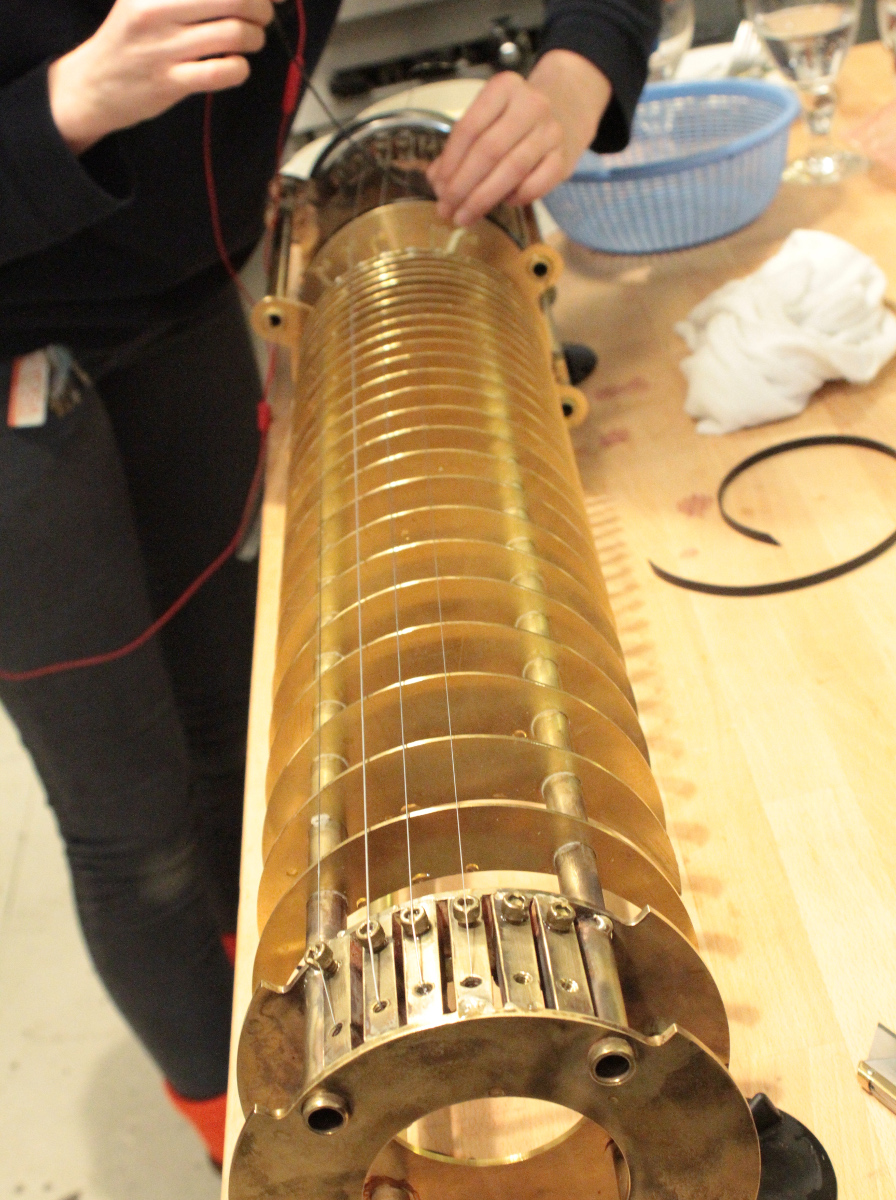 carefull spacing the frets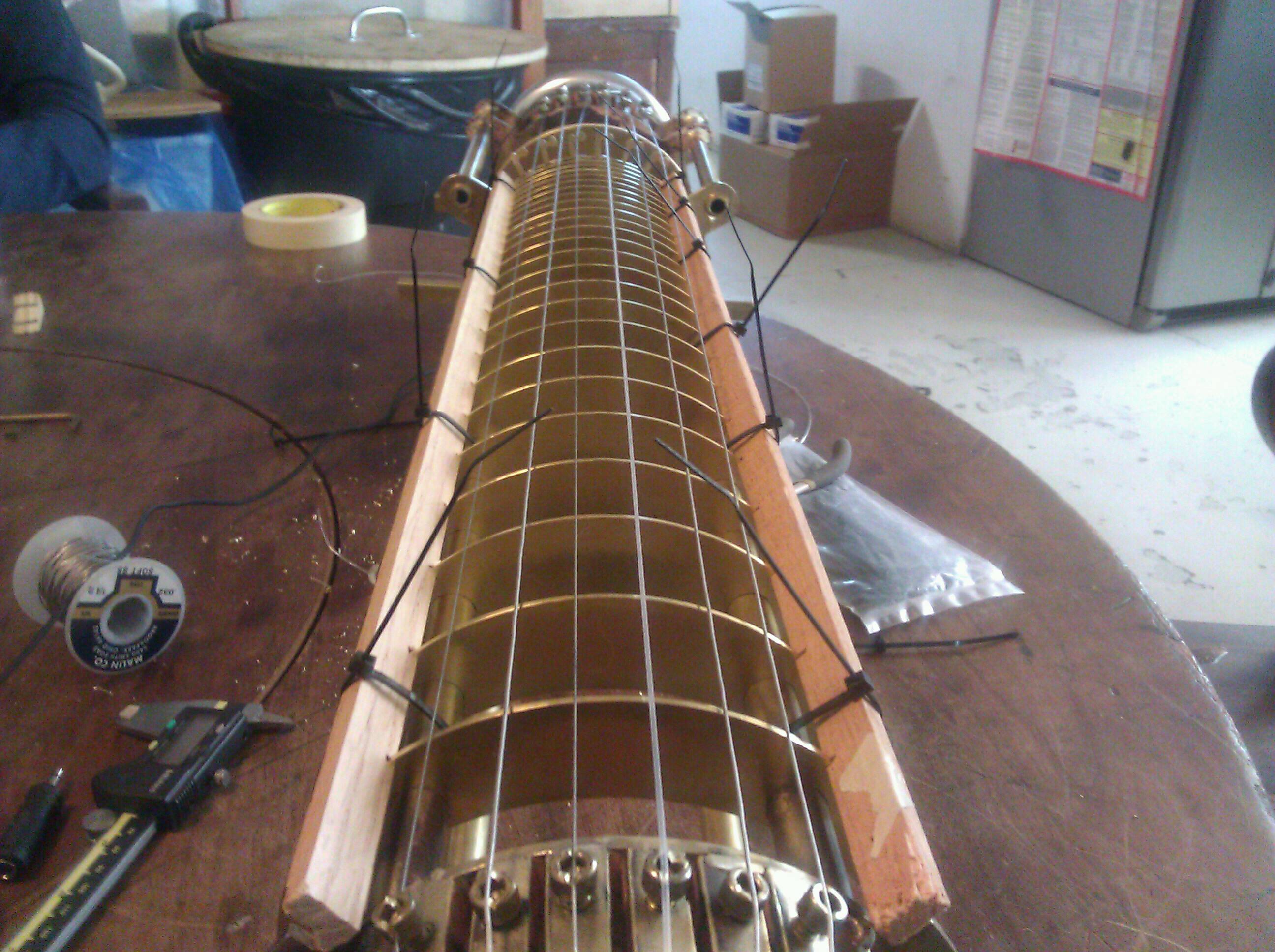 string lifters to choose drone strings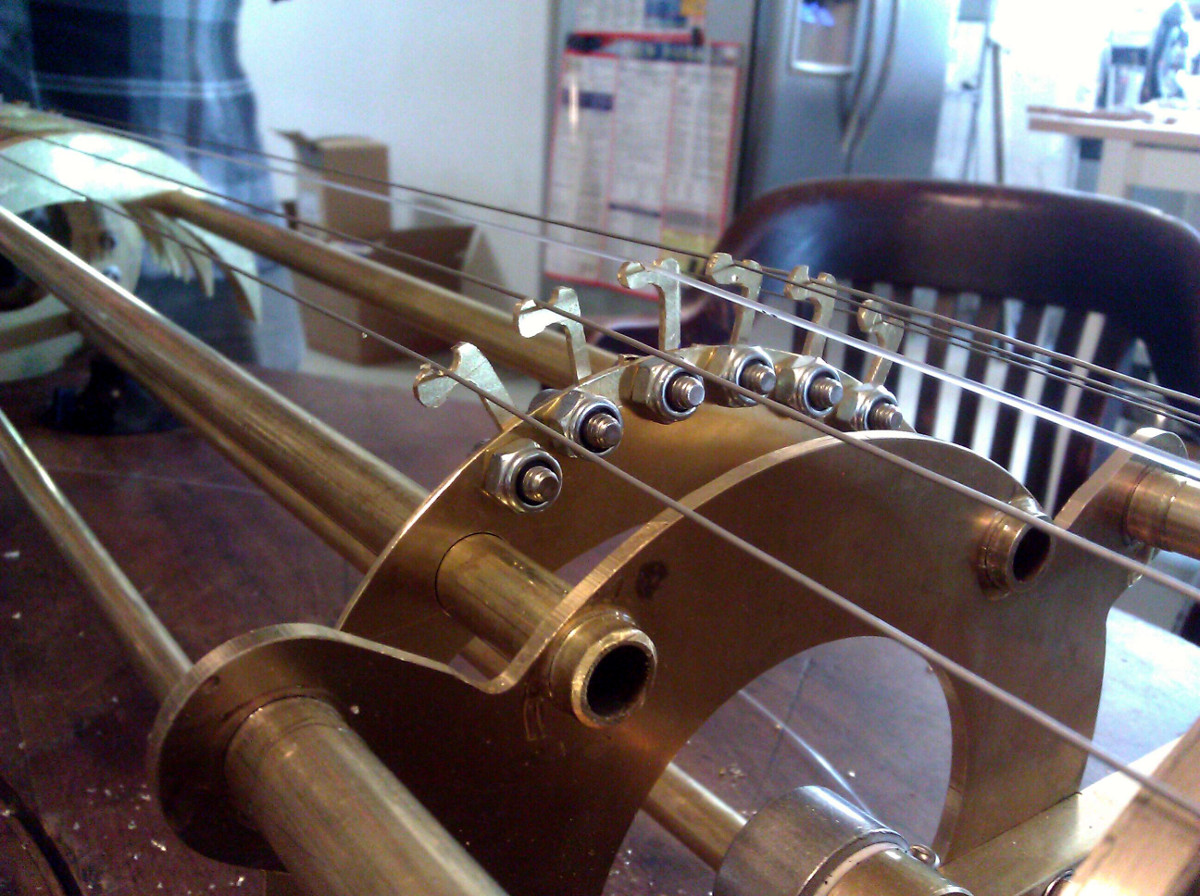 after the first underwater test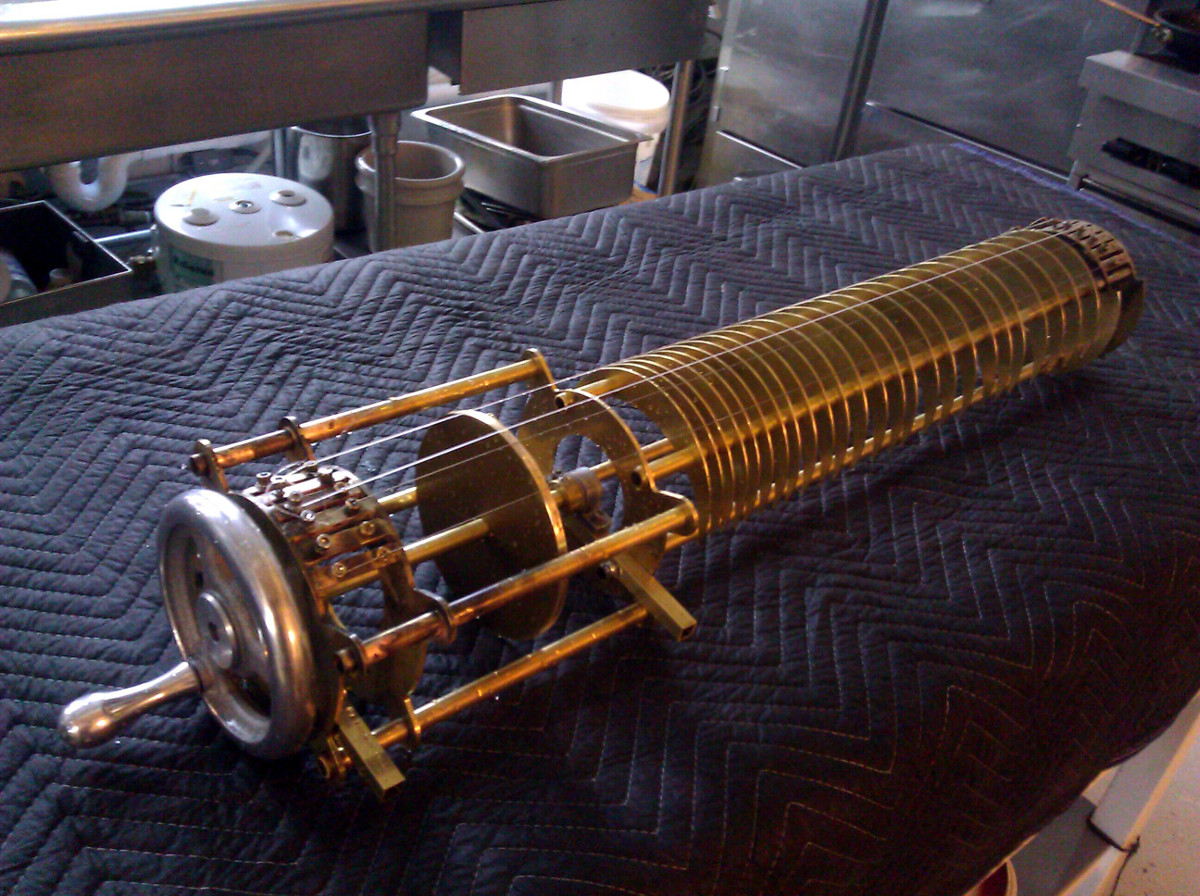 The finished instrument in its natural habitat.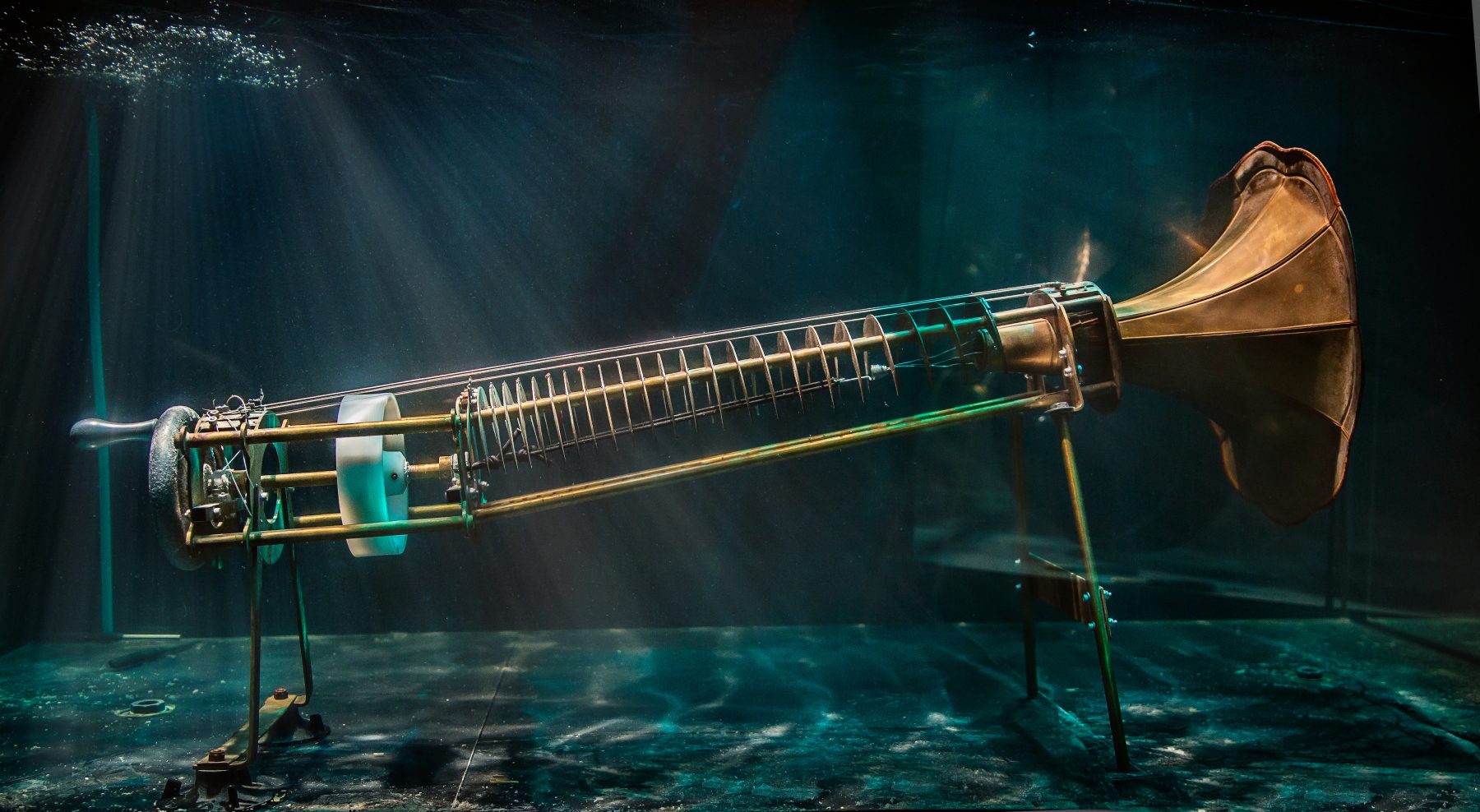 The Crystallophone
The Crystallophone is inspired by Benjamin Franklin's glass armonica, but modified to play and live underwater. Glass and fingers work together underwater like a violin bow and string, making them a natural choice for a world in which music evolved in the oceans
I carefully tuned each quartz bowl in a large tank before I shipped the instrument to Between Music in Denmark. I learned too late that they all interact with each other, the water, and their tank. So there is no such thing as a neutral environment in which to tune them. This make it feel impossible to tune them. But lead Crystallophonist Robert Karlsson discovered he could fine-tune them easily by adjsting the spacing between the bowls.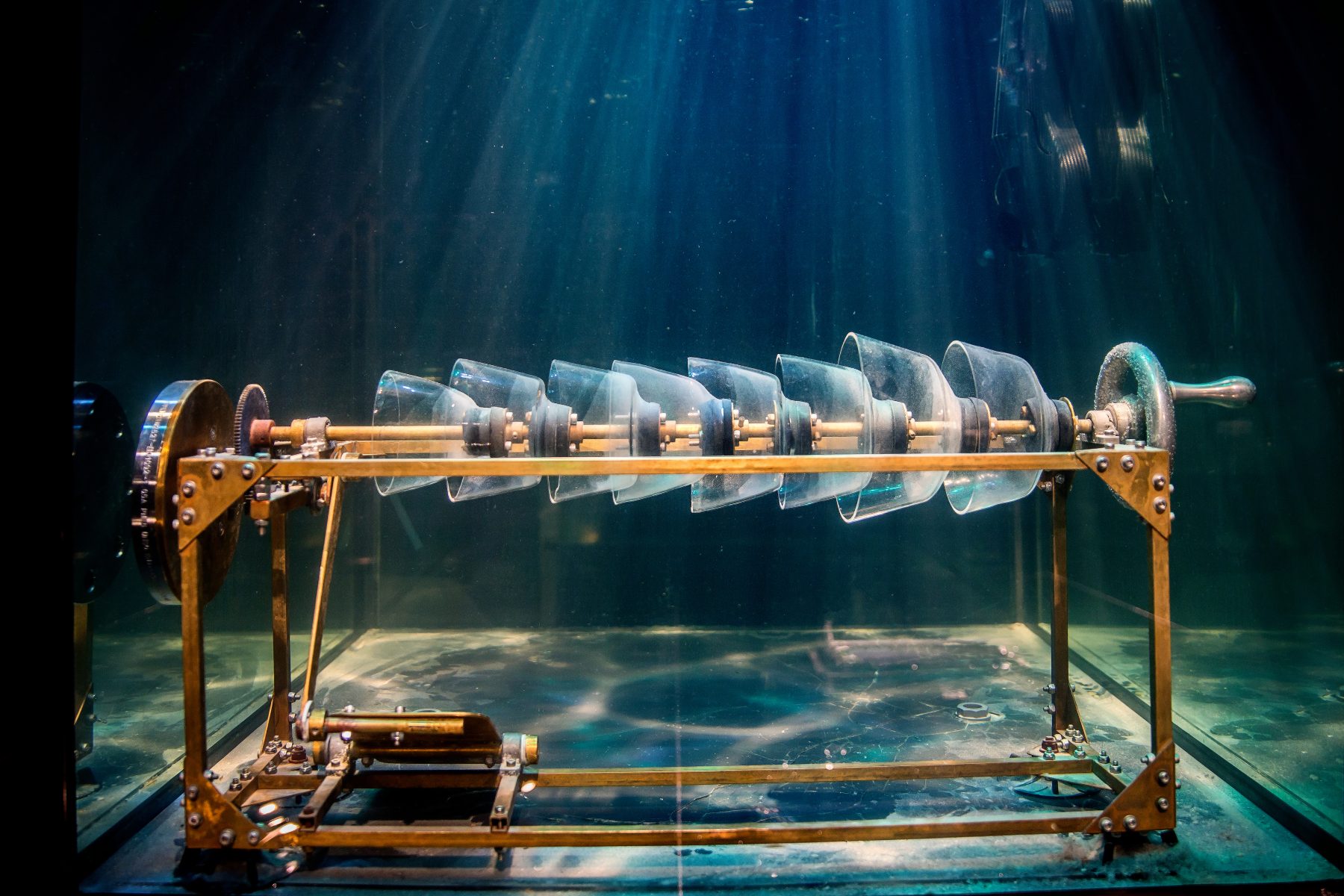 3D model for calculating dimensions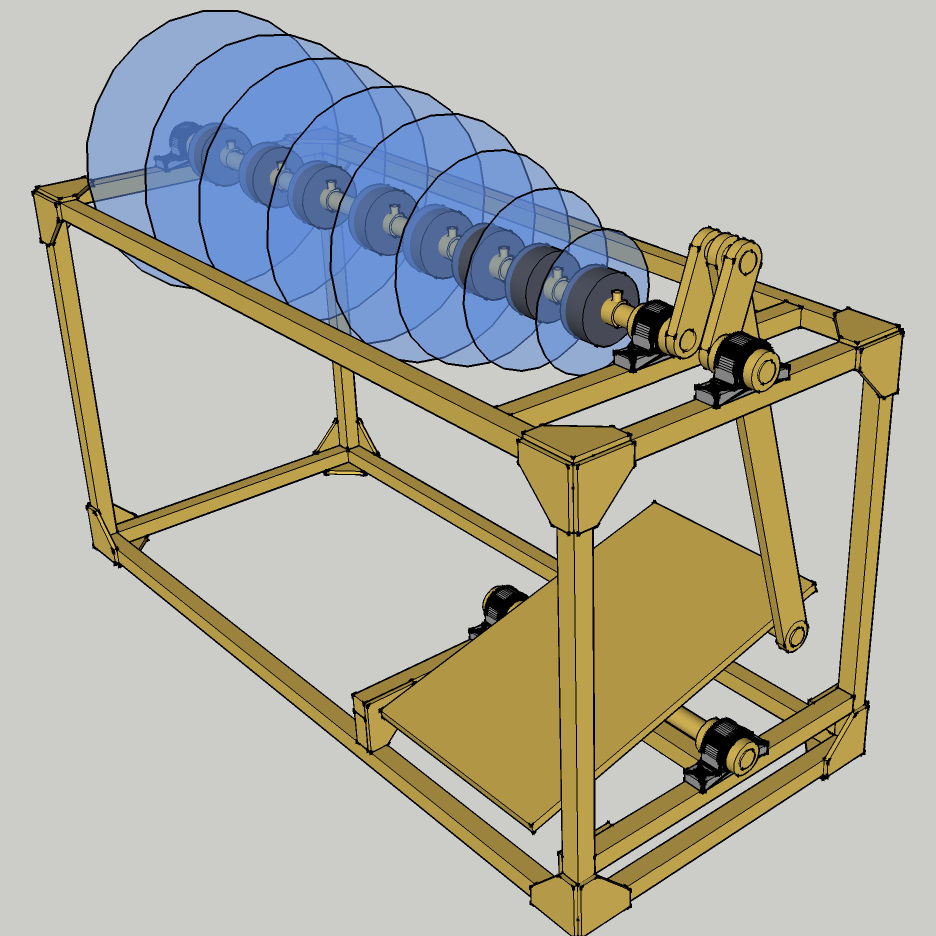 Custom mountings with 22 parts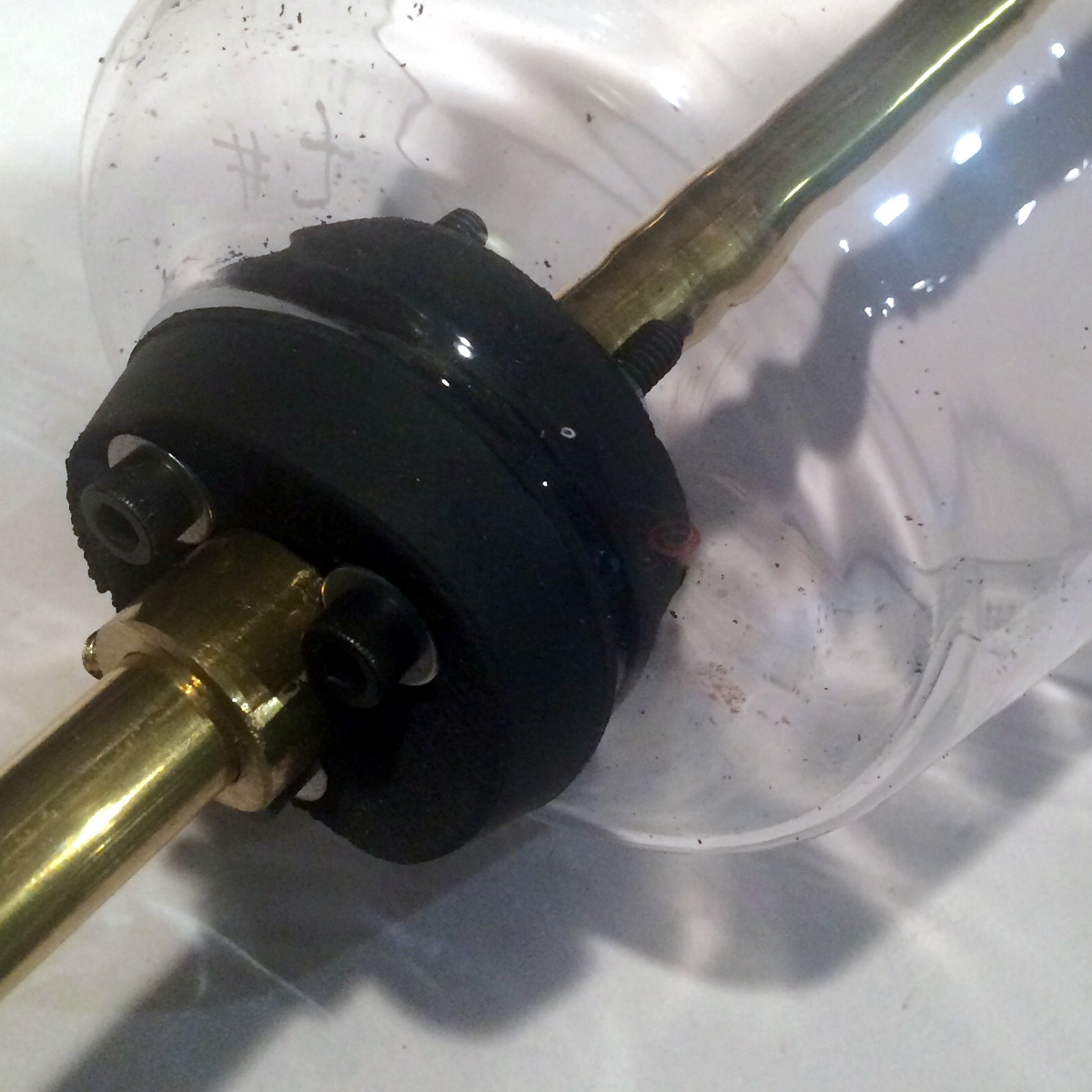 all of the bowls after tuning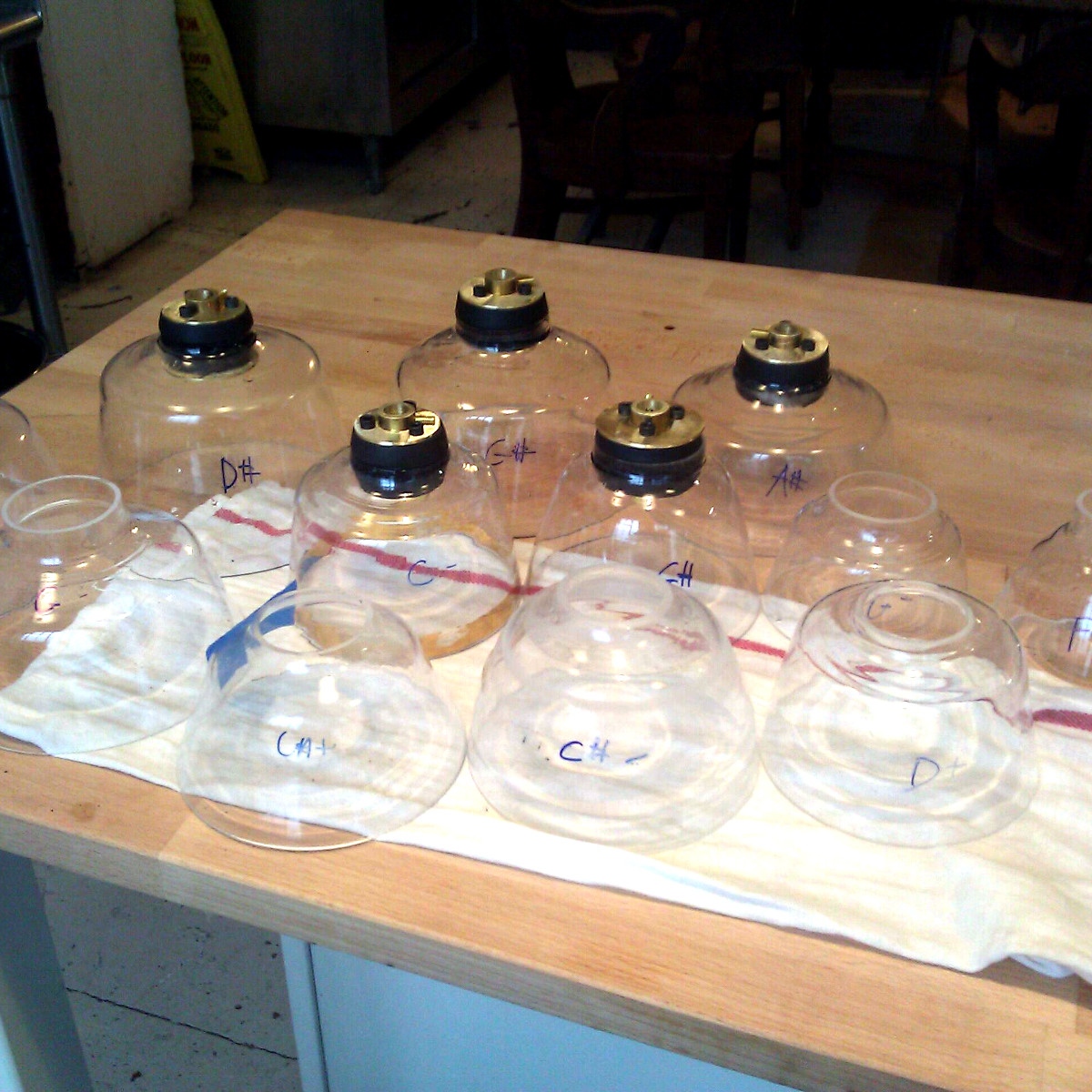 Here it is just before shipping, and before a lot of fine adjustment.